We are happy to release our first free Responsive Joomla Template "Resort" for download. This is our first step in free joomla templates and lot more to come. Simplicity, Elegance and Clean Design to give more importance to your Photos and Content to your website visitors. Resort is a Responsive Joomla Template that loads super fast and gives a slick design to deliver high performance and very less load time. This beautiful joomla template will fit well for your Resort, Hotels, Hostel, Motels and Lodge websites. Give a good display of your infrastructure view, rooms view and other facilities at the homepage in a featured slideshow.
Simple Navigation options to let your visitors find what they want right at the home page. Allow and accept registrations, room bookings, display seasonal offers, promotional details and any discounts easily.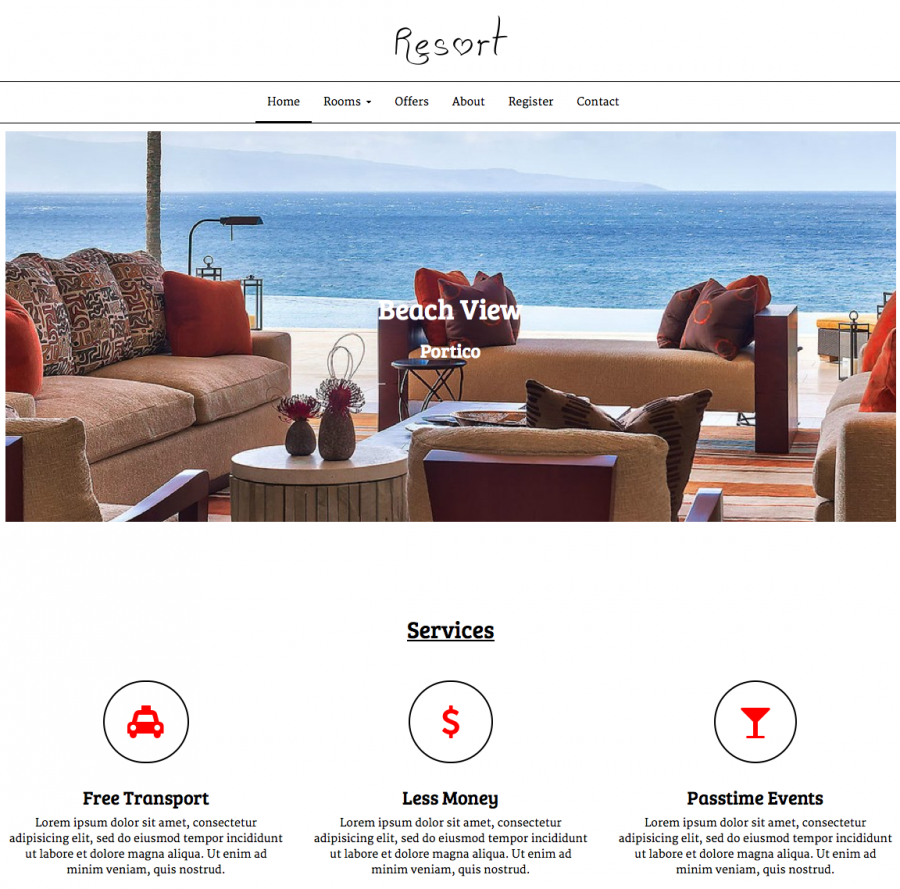 We are launching this new Joomla Resort Template for Free to Download and it will be compatible with Joomla 3.x versions. Impress your visitors instantly and turn them as your customers with our Resort Joomla Template. Your website is about to look more simple and elegant with our stunning joomla template. This is fully responsive and looks excellent on your iPad, iPhone, Android Tablets, Windows Tablets and any device web browsers.