Apple Macbook is one revolutionary product released by Apple in terms of Design and Technology. The Logic Board of Macbook shows what apple will do in coming years with other products Internals, and how they are going to make it more thinner and smaller, still deliver the processing power we need. Whenever there is a new product from Apple, we should also checkout some accessories on the other side to decorate it, protect it or to add some extra battery juice to the gadget.
Speaking about Battery Juice, give a read about Best External Battery Power Banks for iPhone and Android Mobiles, that we have recently compiled.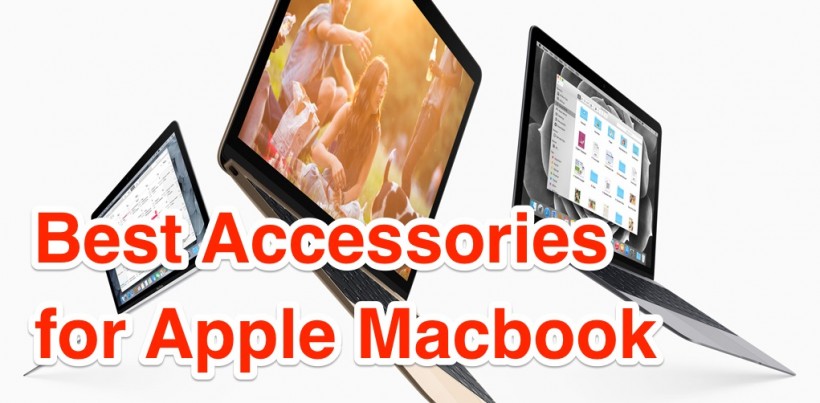 Apple Macbook comes with single USB Type C port which makes it essential to go for accessories if you want to use a regular USB 3.0 or 2.0 Pen Drives. Apple made the macbook super thin and primary Connectivity as Wireless. Apple Macbook is definitely made for the future and meant for users who use lot of Cloud storage and Internet services. Being a super thin macbook it has to sacrifice the hardware ports and make accessories mandatory for people who prefer USB Drives and 3G, 4G Dongles usage for Internet Connectivity. Apple is always good at selling accessories, and if you are an iPhone or iPad user, you know that very well.