MacGo is a new fabulous Blu Ray player for Mac OS, which lets you play high quality bluray videos on your macbook and imac. This premium bluray player software for Mac brings an excellent user interface and features to play blu ray movies and videos from a blu ray drive and file easily. MacGo Blu ray player software is also available for Windows PC. Playing blu ray movies and videos are no more hassle when you have installed macgo blu ray player in your computer. Continue reading or scroll to the last of this article to get 15% exclusive discount coupon code of blu ray player software for Mac and Windows.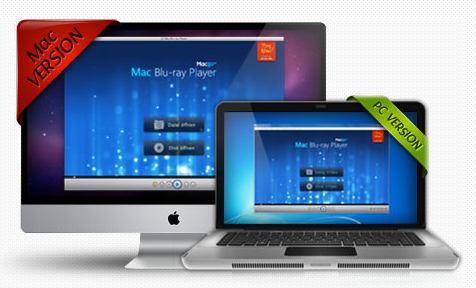 You may find plenty of blu ray player software for Windows, but there are very less number of blu ray software available for Mac OS X. MacGo is one outstanding and feature rich high quality software for playing blu ray files on your Mac OS X. It is well compatible with previous and current OS X Mountain Lion.
Mac Blu ray Player from MacGo is the first universal Blu-Ray media player software for Apple Mac computer. It can play Blu-ray ISO and Disc file on Mac and Windows PC. This software can also play all other media file formats of Movies, Videos, Musics and Photos as well. A well multi languages supported and easy handled with best user friendly interface. Recently the macgo development team has added DTS 5.1 to make it even more powerful. Mac Blu-ray player can bring your PC or Mac OS X the most popular blu ray media enjoyment without any doubt.
If you are searching for a best media player software that has the ability to play maximum video file formats, then you can come to the right place to purchase an ultimate blu ray media player software. For one discounted price you can use this media player on both Windows and Mac OS X computer. By Default mac dont has ability to play blu-ray videos and macgo blu ray player for mac brings the ability to play any blu ray movies and video files without any delay and quality compromise. Macbook Pro, Macbook Air, Mac mini, iMac or Mac Pro, you will be able to play and watch your favorite high definition movies here after. This tool is really a blessing for Mac users.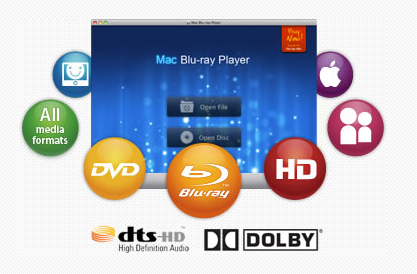 Mac Blu ray Player
This can replace any media player that you have installed in your computer without any doubt. This universal media player software can play more video file formats than just Blu ray movies. You can play DVD, VideoCD, MOV, MKV, AVI, FLV, WMV, MP4, MPEG, RMVB, MP3, WMA, AAC, AC3 and much more file formats.
MacGo Coupon Code
Here we have a limited time promotional discount coupon exclusively for our readers. MacGo Mac blu ray media player software coupon code to save 15% flat on your purchase of this one amazing software.
MacGo Blu Ray Player for Mac
Original Price: 59.95 $
Discounted Price: 50.96 $
MacGo Blu Ray Player for Windows
Original Price: 59.95 $
Discounted Price: 50.96 $
MacGo Blu Ray Player Suite (Windows & Mac)
Original Price: 54.95 $
Discounted Price: 46.71 $
If you are using Windows 7 or Windows 8 you may try the popular PowerDVD Blu ray player software. We do have a limited time PowerDVD Coupon Code to get discount on your purchase. Thanks for reading and choosing the best blu ray player software for mac and windows. Have a wonderful day !
Product

MacGo Blu-ray Player

Product Author

Reviewed by

Robin


on

December 29, 2012

Rating

Price