Movie Editing gets too good with Mac OS X powered Apple system all the time. Here we have some 15 numbers of Movie Editing Applications for Mac OS X. Movies are the most welcomed entertainment factor by most of the people. For example if you were making a trip and taking some videos thinking to keep it as a memory. So at this point i'm mentioning this because we are going to look up for some best working applications for movie editing which could bring up a home based tool with which you can easily edit your videos and render that as a movie.
Best Movie Editing Software for Mac FREE
Here we have Free Movie Editing Apps for Mac. Movie editing software will be categorized in an order like basic tutorial, movie school, video edit kit etc., based on the user experience and his own usage you can select the tool that will suit. As the developers are rarely developing the beta version of the paid software you may utilize it if possible.
Movie School
Movie school is the best thing to start with in the cases like using iMovies to the extend and create your own home videos and even fancy productions. It also comes with some tutorials for basics with which you yourself can enhance to a no-vice in creating movies in no time. (Go to the Application)
Photo to Movie
One of the best Photo to Movie app for Mac. This is quite interesting to mention this particular application on this place. It is all about zooming in and panning out on a image and there by creating a video out of it with a series of images on the line up. Photo to movie provides simple interface with lot more utilities for frames and generates quality quick time player file. (Go to the Application)
Video Canvas
Video canvas is another tool used to edit any movies from your system. The special about this particular tool is to work on video editing through multiple layers, adding titles, tracks, headers, green screen effects all in one single tool for making your video movie as the best one done completely by yourself with less knowledge. (Go to the Application)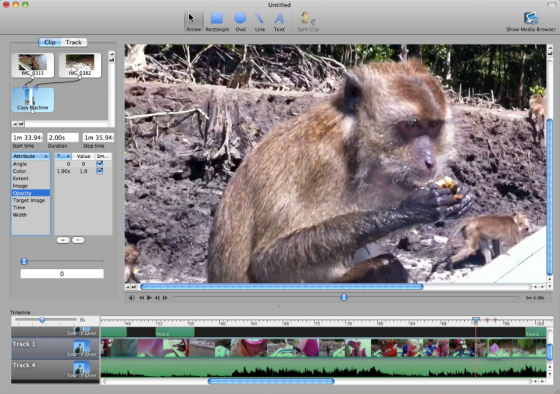 FastCut
FastCut is a video editing app for some one who thinks different in all ways. Like this tool helps to sync two or three video's into a single screen there by giving a creative output. Its of high performance, great graphics and lot more. Some of extraordinary features in this version are dynamic playback quality and 3D motion  plus Fx key frames. (Go to the Application)
CutNut
To be very precise about this application it is easy to use, extendable control buttons, and universal playback. Ease of use in terms like simple drag and drop feature so that anyone can start with the editing with movies and images all together. Control buttons are like play, stop, pause, goto beginning, mute etc. (Go to the Application)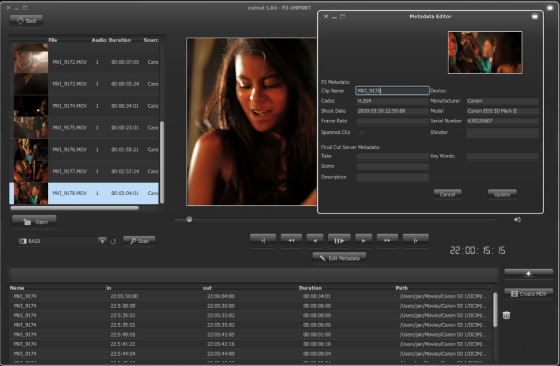 MediaEdit
This application is used to add some transition in between movies and effects on each single frame to add more realistic and grand look to your movie. It do support unlimited media layers so that the video quality once after rendering will be very good and supports playing on Quicktime player. It supports format like .mov, .mp4, .avi etc., (Go to the Application)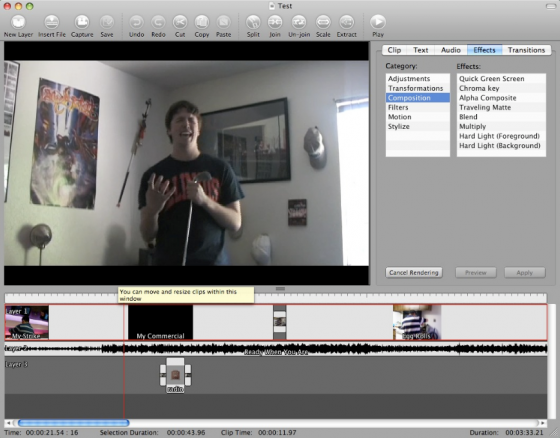 Miyu
The best ever tool to provide subtitles for your movie. This is completely professional so that you can enter the texts based on the time relay running on the side. This is an intuitive application which also supports with some complex foreign language translation automatically. So you can create as many subs as you can in a simple way. (Go to the Application)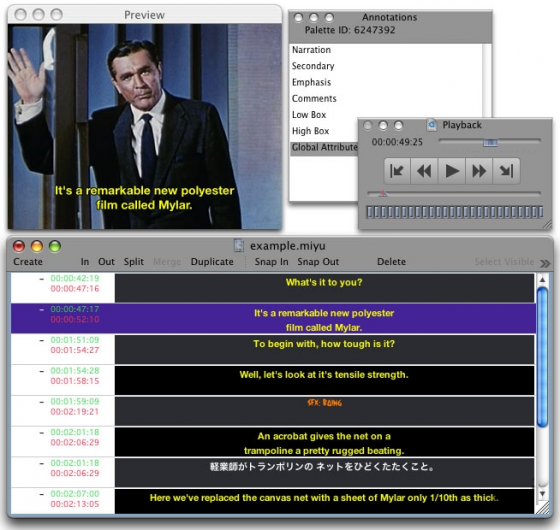 MediaWorks
Mediaworks helps to edit simple videos, sounds, animations, and other multimedia programs. It helps to create movies in less time and with high speed, quality, ease and affordability. MediaWorks for mac also helps to edit the movies by frame count so you may make the corrections on the waste shots also there by unique cutting tools. (Go to the Application)
Moso 1.0.2
Video editing and movie making will be getting so ease and fun using Moso. Without help of any manuals and any tutorials you can easily start up with Moso in editing and creating movies that of great quality. Another cool feature of Moso is once you have done with your editing works you can easily upload the video into Facebook or YouTube in no time. (Go to the Application)
FaceTripper
FaceTripper for Mac, You might have heard about face mocking on pics which most of them are using and now you are going to see to do that on real time videos. In order to edit the video you can use this application which helps to bring some funny face mocking capture templates to render a video of high quality and share it with your friends. (Go to the Application)
Apple iMovie
Apple iMovie for Mac is especially for rendering home videos and some personal one to share with your friends. It is easy to handle and in mean tie you can create your own video in which you might laugh seeing it, weep sometime and also have fun all time with your friends as an evergreen memory. (Go to the Application)
HyperEngine
Yet another video editing tool but with some uniqueness borne to itself. HyperEngine is used to edit and create videos, multimedia files, sounds, effects, which you can use as home videos, presentations, business models etc., You can drag and drop the media files from your drive or capture in real time and edit those as video tutorials also. (Go to the Application)
Sapphire Plugins
Bringing the after effects plugins for your Adobe product. This will be providing with some extra values and features to your existing application. It possess 30 new effects which are compatible with Adobe After Effects, Apple First Cut (Mentioned above), and Eyeon Fusion. It improvises the existing effect on your deck. (Go to the Application)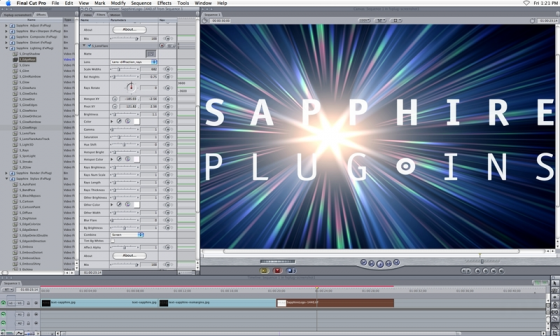 HD Monitor Pro
A most recommended tool for all Professional and amateur photographers/videographers in order to edit, view, do record, create optimization, do compare, export and lot more. It helps in the following things like focus, screen calibration, shot continuity and checking tools. (Go to the Application)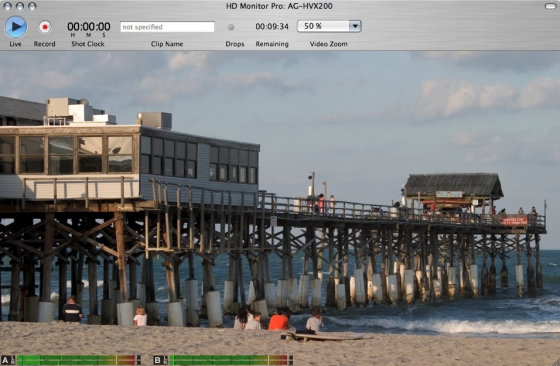 SimpleMovie X
As the name carries its a simple movie editing app for mac which helps you to render the TV shows you recorded too. Major usage for this application is to bring up your gadget videos into editing platform so that you would never miss the videos you recorded in your phone, TV shows, and some live streaming into a high quality movie. (Go to the Application)
 Thanks for reading and i am sure you do like this great list of apps for mac os x to edit and optimize your video to bring it better. Please do share this with your friends and followers in Facebook, Twitter and Google+.