Update: Amazon Kindle Fire Giveaway
Amazon to come up with its all new Kindle named Kindle Fire with 7 inch screen size and you know what ? its going to run an Android Operating System in it. Which is really a great news for android fans and Kindle lovers who are waiting to buy their new one. Kindle is one of the top Ebook reader across the globe and this smart move may result in increase of its sales graph for the coming 2012 year.
Launch Date: November 15, 2011
Pre Order Amazon Kindle Fire
You may now Pre-Order Amazon Kindle Fire at Amazon's official website. visit Kindle Store.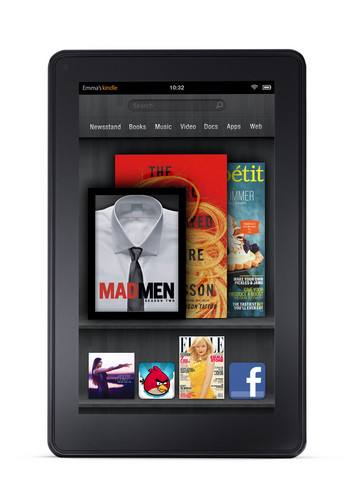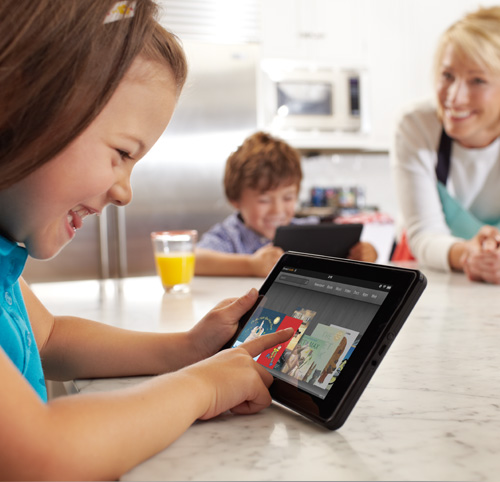 The Android based Amazon Kindle Fire is expected to be priced at 199 USD. This news came out first at Bloomberg today and we are so surprised to bring it to you here. Amazon Kindle Fire can be the best one to serve your needs as an Ebook Reader. Still amazon limits the complete multi media capabilities to make it use like a tablet computer. So people who want an Ebook reader can straight away choose Amazon Kindle Fire. Lets see the missing parts of this great new device that is expected to hit the store soon.
The Kindle Fire doesn't have an embedded camera or a microphone. The device offers Wi-Fi connectivity, though not 3G access, and comes with a 30-day free trial of Amazon Prime, the company's $79-a-year membership service that includes streaming video and free two-day shipping. [via bloomberg]
[youtube width="550″ height="344″]http://www.youtube.com/watch?v=jUtmOApIslE[/youtube]
It really makes us to say "How come a 7 inch tablet can become a competitor for an iPad ?" that delivers exactly what we wants when it comes to a Tablet computer. We have to wait and see.
Thanks for reading and please do share this post in Facebook and Tweet about it to your friends and followers.