SNSOU iPhone SE / 5S 4000mAh Battery Case
This battery case adds 4000 mAh battery capacity to your iPhone SE or 5S. That can be translated to 18 hours of talk time and 24 hours of web browsing time addition to your iPhone. SNSOU charging case has Grade A+ battery inside with CE and RoHS Certification. This protects your iPhone from Over heating, short circuiting and over charging problems.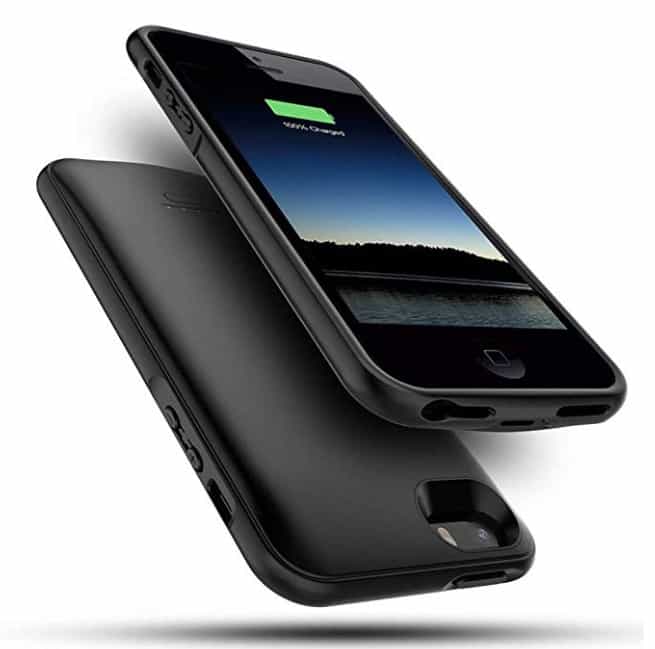 They do promise that this battery case can be used for iPhone 5 models. Normally the cases and covers that fits on iPhone 5, also fits on SE and 5S. Very few cases have some cut out problems. But this case manufacturer promises, that it will work on 5,5S and SE models.
This one has got plenty of positive ratings from existing users and makes its a worthy purchase. Technically, 4000 mAh can charge your iPhone SE or 5S twice and when your usage is average, you will be good for at least 1 and a half day.
No need to search for Power port or need to carry the lightning to USB cable all the time.
It does come in three colors and I personally like the Red color case than regular looking black one. You can choose between Red, Blue and Black.