Battery Pack for iPhone 7
The first accessory that comes to mind when we talk about battery pack is Apple Smart Battery case for iPhone 7 that doubles the battery life. iPhone 7 Plus normally has best battery backup performance and if you are looking for an additional power resource for both models without the need for wearing a weighing case, then consider the following suggestion.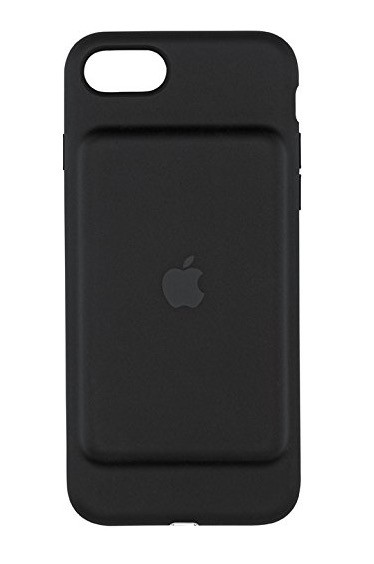 There are several other alternatives available for Apple Smart Battery Case, however an additional battery pack brings more juice for people who use their smartphone for Video editing, Gaming and other high end usage.
Anker Battery Pack for iPhone 7 – The brand anker stands top when it comes to high quality battery packs for iPhone's. Here we have Anker PowerCore 10,000 mAh battery pack for iPhone 7 and iPhone 7 Plus. Ofcourse, with the USB connectivity you can connect any smartphone or tablet to charge and increase the battery life.
Price: $23.99
Buy Now: Anker PowerCore from Amazon
AmazonBasics Power Bank – Another 10,000 mAh from the next popular accessories manufacturer. AmazonBasics product line up have received best ratings from its buyers so far. So you can buy with confidence that this Battery Pack will serve its purpose very well. Bringing 10,000 mAh capacity you can charge the iPhone 7 and iPhone 7 Plus for several times.
Price: $23.99
Buy Now: AmazonBasics Power Bank from Amazon