Square Credit Card Reader for iPhone
One of the popular mobile payment system available in the market. Accept payments instantly from your customers using their Credit/Debit cards. Square Credit Card Reader for iPhone requires an app to function, and Internet Connectivity that you have on your iPhone. This card reader also works well on iPad and Android smartphones as well.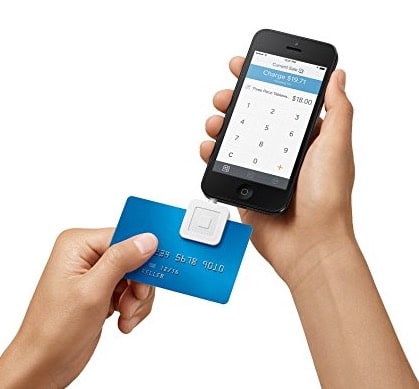 Its small and super easy to carry. Square credit card reader for iPhone is best suited for Small Business owners. You can accept payments anytime, anywhere without carrying heavy equipment.
Price: $14.99 and above