Jabra Elite 45e Wireless In-Ear Headphones – Copper Black
If you prefer a more sturdy design wireless headphones, then you may like what Jabra has in store. Jabra Halo Smart Wireless Bluetooth Stereo Headphones comes with 10 mm speakers with powerful bass for exceptional Call Quality and Music Playback. The design of this wireless headphone makes the microphone water resistant and wind protected, so when you are on call, the other end person will hear you better even when your drive a motorcycle.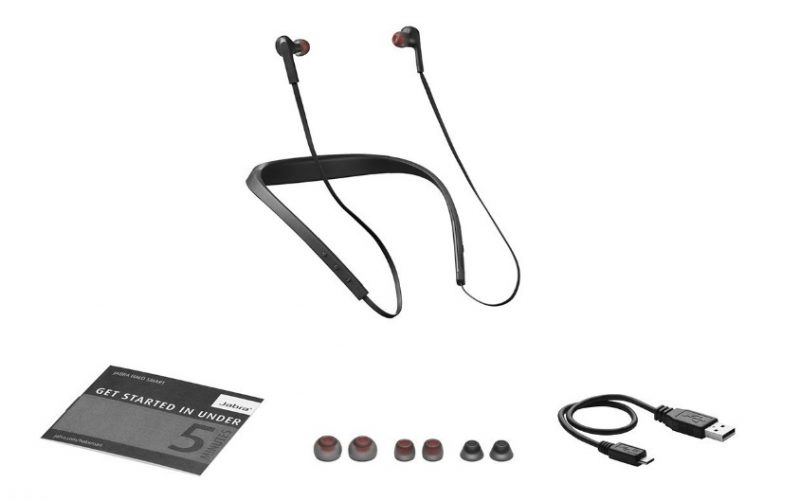 Just like other headphones following similar design pattern, you get the cable management feature with the magnets included in the headphones. Just click a button and access SIRI or Google Voice Assistant quickly. Another unique feature to Jabra Halo Wireless Headphone is it Vibrates when you receive a call and the phone is in silent mode.
Finally, Jabra Halo Headphones gives 17 hours of Talk Time and 14 hours of music playback after full charge. 99% of the customers who bought Jabra Halo Bluetooth Wireless headphones find the battery claim is true and as promised by Jabra.