LG Tone PRO Bluetooth Wireless Headphones
Another popular brand name, LG known for home appliances and electronics have released a bluetooth wireless headphone couple of years ago and since then, they constantly improve and fix the flaws and release better versions. Here we have LG Tone Pro series of Bluetooth headphones that stands as one of the best apple airpods alternatives, that also cheap and affordable. Design wise, looks very similar to Samsung Level U headphones, and comes with bigger battery, sturdy design while holding light weight form factor.
LG Tone Pro bluetooth wireless headphones fits comfortably around your neck and gives 15 hours of talktime and 10 hours of music playback. The box includes two different sizes of ear buds to fit small and large ear types. Also the micro usb charger that charges your LG Tone Pro Wireless headphones.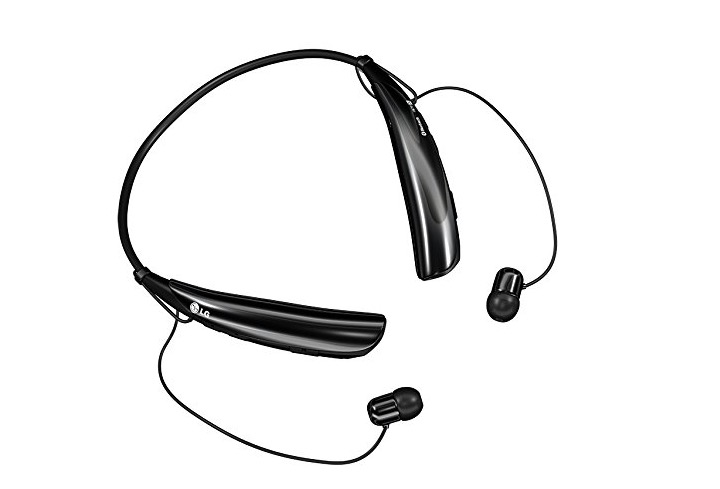 Customers who have bought LG Tone Pro love its battery life and the awesome sound quality it delivers. Definitely, this is a best buy you can make to be your next Wireless Bluetooth Headphones.
We will be updating this post with few more headphones as they arrive from popular Headphone Brands and Rated as best by Customers. We hope you liked our list of Best Apple AirPods Alternatives that we have hand picked today for your iPhone 7 or earlier version. Stay tuned by following our Social Media pages at Twitter, Facebook and Google+. Have a wonderful productive day.
You may also like to Read,