Apple has released iOS 11 world wide to iPhone and iPad users with a Big Surprise. Augmented Reality (AR) Apps have started to Flood into the App Store and Apple have a separate page to make it easier for you to find AR Games and Apps. Apple has enabled AR Kit in iOS 11 and it's like flicking a switch to enable AR ability to Millions of iPhone's and iPad's world wide.
Many of them are premium and some are Free AR Apps for iPhone and iPad to Download. We hand picked few best and free AR Apps for you to try and experience the Augmented Reality on your iOS device.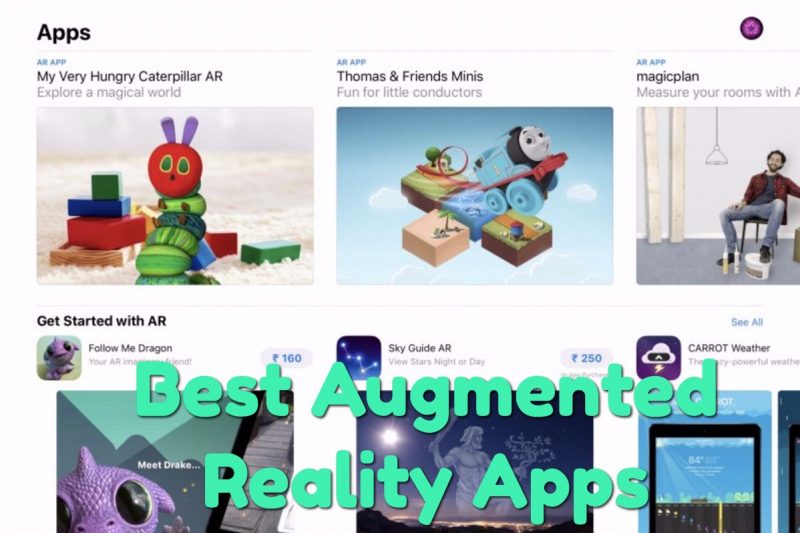 Remember Pokemon GO? the starter of this Augmented Reality Gaming among iPhone users? now you have plenty of similar games without the need for running on the street starring at your iPhone or iPad. AR App like IKEA Place lets you place the furniture in your Room and order it online as well. Utilizing the sensors available in your iPhone or iPad, these AR apps perfectly measures your Room Size and places the objects accurately.
Augmented Reality is going to change the game in coming days. We don't have to wait for several months or years to see more productive apps and games.
Best AR Apps for iPhone and iPad
We hand picked few Best Augmented Reality Apps for iPhone and iPad to make your search lot easier. Also these apps have excellent ratings and works as promised to let you experience the Augmented Reality in the way it is meant to be. Alright, without any further delay, let's dive into the List of AR Apps.
You may also like to Read, Best Virtualization Apps for Mac OS
Insight Heart
If you are a medical student, then this app will be very helpful to you. There are some good anatomy apps already available to iPhone and iPad. However, this Augmented Reality App will let you explore the body parts in a much interactive way. This app allows you to explore the complete structure of heart. The veins and flow of the blood helps you get a better answers.
It's three dimensional (3D) and shown in high resolution 4K textures. You can visualize various conditions, such as Normal Heart Rate, Myocardial Infarction, Arterial Hypertension and Atrial Fibrillation.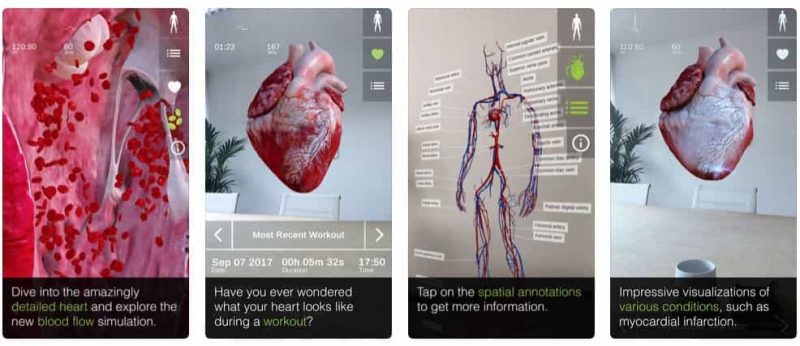 You can open the heart and see the complete blood flow structure inside and around the heart in high definition. Integration of HealthKit with Insight Heart app, now allows you to see how your heart looks like during a workout. The app fetches your heart rate data from your last workout and renders it to give you amazing AR experience.
Price: $3.00
Download: Insight Heart App