Graphmented
Your Office Presentation is going to be lot interesting and Sci-Fi like experience with Graphmented App. Create charts, graphs, dashboards using augmented reality and display them on your Boards and Walls. It has built in tools, to make your presentation more fun. Record stunning videos of data and 3D charts exploration.
Stream it to Big Screens, Projectors or Apple TV. This app supports CSV, Excel Files and Google Sheets imports as well.
You can add screenshot from any websites to the dashboard or fetch the facebook pages insights in few taps. Supports both Horizantal and Vertical surfaces when you want to place your Dashboard.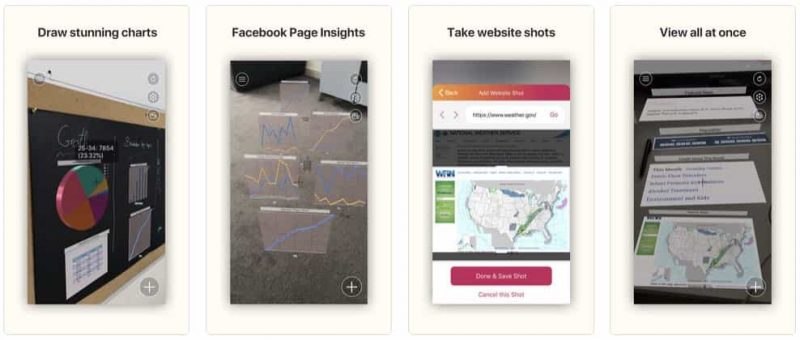 Price: Free (Offers In-App Purchases)
Download: Graphmented App