Mophie Juice Pack Air
Mophie is the leader in creating premium battery cases for iPhone and Android smart phones till date. Mophie Juice Pack Air is a special edition for iPhone 6 and 6S models that adds 14 additional hours of talk time, web browsing up to 10 hours, video playback up to 11 hours and music playback up to 50 hours. Ofcourse, you can get any one of the mentioned usage and mophie juice pack air gives 100% extra battery capacity to your iPhone.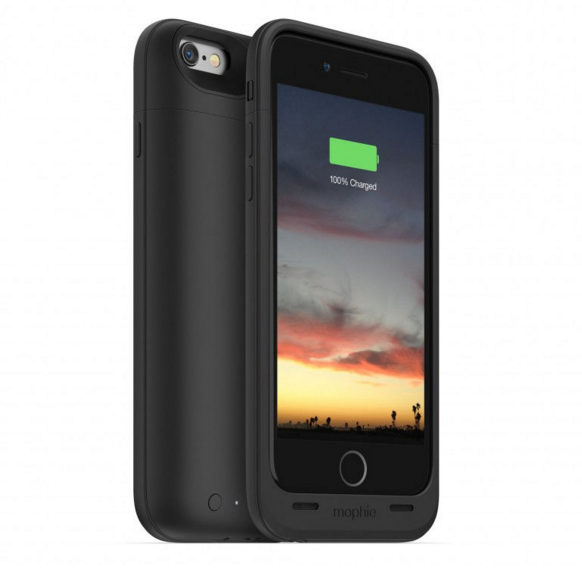 As the case extends the port connectivity at the bottom, it comes with headphone adapter to use any third party headphones that may not be compatible after you wear this case. Mophie's Pass-through charge and sync lets the case stay all the time and you don't have to remove or disconnect in order to charge and sync your iPhone with iTunes.
Mophie juice pack air for iPhone 6/6S also has High impact protection (level 2) which is added by rubberized support points that enhance edge to edge protection for your device. It fits perfectly on your iPhone and gives good grip and comfort when you hold it.
The switch on the back side of this case allows you to charge the iPhone whenever you want. There is an LED Indicator on the back side which also displays the available battery juice on the battery case.
Colors: available in White, Black and 7 other different colors
Capacity: 2,750 mAh
Price: $99
Buy from Amazon: Mophie juice pack air for iPhone 6/6S