LifeProof FRE Power Battery Case for iPhone 6/6S
LifeProof is popular among athletes and sports enthusiast because of water proof iPhone cases. They are strong and gives protection from drop and water. Combining those two features with a built-in battery will help you go on and on without worrying about battery left on your iPhone. LifeProof also has iPad Air cases on their store.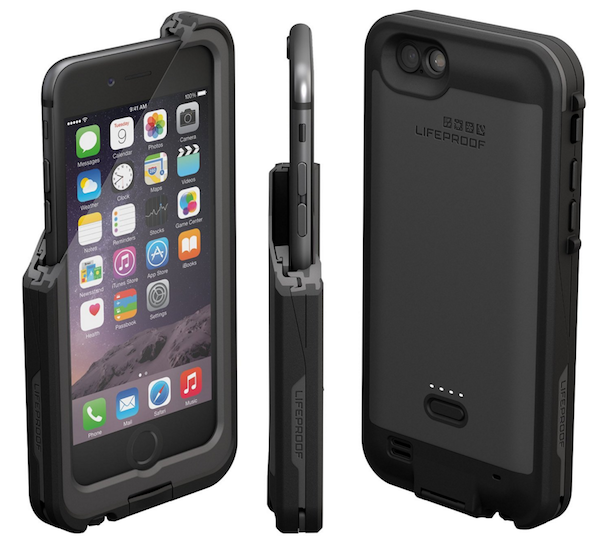 This battery case for iPhone has 2,600 mAh battery inside which gives 2 times battery life extra to your iPhone 6 and 6S. The mentioned on the site as this case is specific to iPhone 6, because of the 4.7 inch form factor I feel that it should fit very well on iPhone 6S as well as most of the case does.
Give your iPhone Water Proof, Dirt Proof, Snow Proof and Drop Proof protection. This case is an all-in-one protection case for iPhone.
Colors: Black, Blue, Gray
Capacity: 2,600 mAh
Price: $79.24 and above
Buy from Amazon: LifeProof FRE Power Battery Case