Trianium Battery Case for iPhone 6/6S
One of the top selling battery case for iPhone 6 and 6S phones. So far it has got best positive ratings and reviews from existing users, which made it quite successful. Trianium battery case for iPhone has 3,100 mAh battery inside the case which can provide 14+ hours extra talk time, 10+ hours web browsing time and more. Hard Shell on the back of this case provides excellent protection against drops.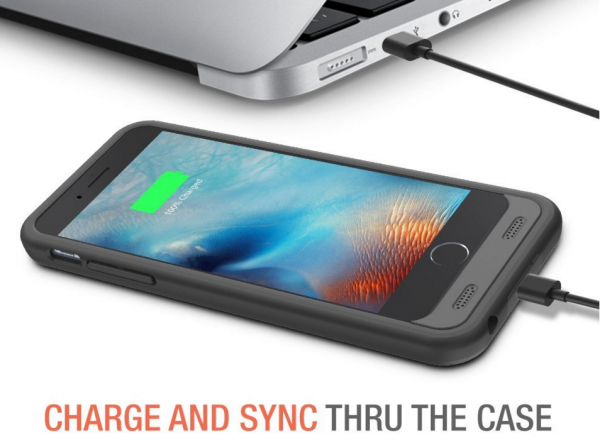 Sync Through technology in this case lets you sync your iPhone with Mac or PC without removing the case. You can charge your iPhone easily with the micro USB cable included with the package.
LED Battery indicator indicates how much battery juice left on the case. Gives good grip and has rubberized finish across available buttons for easy access. Another important feature highlight is its Warranty which is Lifetime Warranty as promised by the case manufacturer Trianium to prove their battery case quality.
Colors: White, Black, Orange and more available
Capacity: 3,100 mAh
Price: $35.99 and above
Buy from Amazon: Trianium Battery Case for iPhone 6/6S
There are plenty of other brands available, but we hand picked few best battery cases for iPhone 6 and iPhone 6S based on positive ratings and reviews from existing customers.
If you notice any battery case or brand that you love and using on your iPhone, and we missed to mention it in the list, feel free to add them in the comment box below. Thanks for reading and have a wonderful day.
You may also like to Read: