Apple Smart Keyboard
Apple has reinvented the Smart Keyboard once again with the release of iPad Pro 10.5 inch. You can buy the all new smart keyboard that works just like previous smart keyboards on 9.7 inch and 12.9 inch models. Snap it in with the smart connector and your keyboard is ready without any need for charging it separately.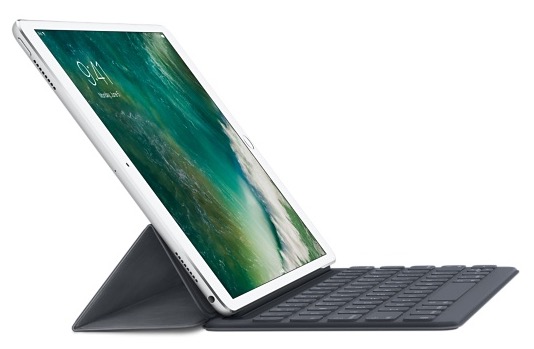 It is a full size keyboard with perfect spacing, just like the mac keyboard that sits on your desk. This smart keyboard also protects your iPad screen area by covering it fully. However, it is recommended that you consider some sleeve for rear and corner protection as well. You may also check out the next recommendation, that protects your iPad Pro rear, when you have this Smart Keyboard ON.
Price: $145.00 and above