Logitech iPad Pro 10.5 Slim Combo Case
It is impossible to forget Logitech when it comes to Keyboard case and cover. Logitech is very popular among iPad owners since first generation released by Apple. Starting from bluetooth keyboard case now Logitech has Smart Connector keyboard for iPad Pro 9.7 inch, 12.9 inch and 10.5 inch model as well. This slim combo case comes with smart connector compatibility, backlit keyboard and Apple Pencil holder at the top as you can see in the picture.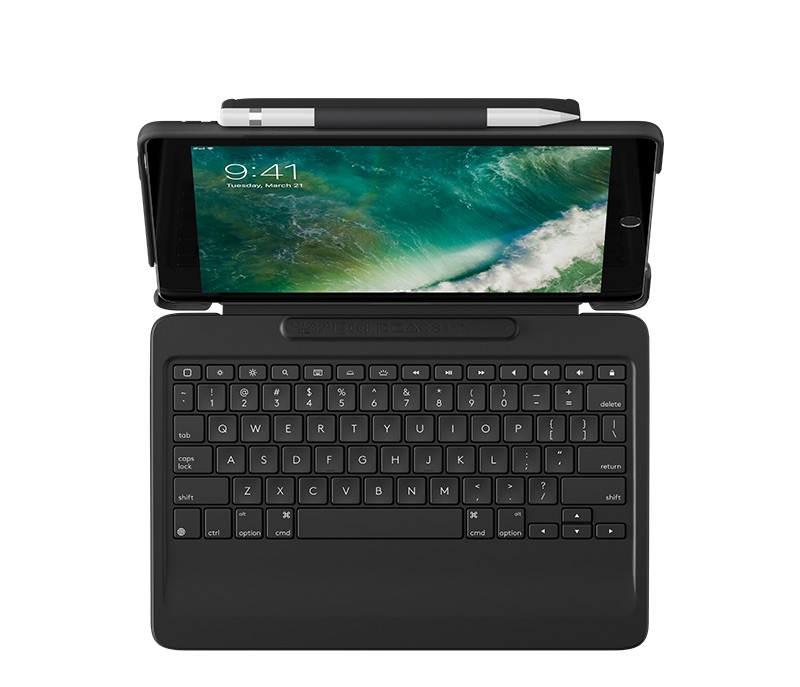 You can order one for your iPad Pro 10.5 inch directly from Logitech website. You can choose between two colors, Classical Blue and Black. If you have above average hand size, then you may find it difficult to type in this keyboard. For better comfort, i would recommend you to consider Apple's Smart Keyboard.
Gives you perfect angle for watching movies, youtube and for typing it with the keyboard as well. Proper cut outs for Audio connector, lightning port and speakers as well.
Price: $129.99 and $149.99 (Free Shipping)