Logitech iPad Pro Keyboard
When you don't want to buy Apple Smart Keyboard, the first recommendation i have for you is, Logitech Keyboard for iPad Pro models. Logitech named it as Logi CREATE Backlit Keyboard case that comes with Smart Connector to connect with your iPad Pro. Ofcourse, it comes with backlit feature, and you can use this keyboard very well in night times just like your Macbook Pro.
Well designed keyboard layout with adjustable back lightning option, language switch, media controls, volume controls and iPad Sleep/Wake buttons.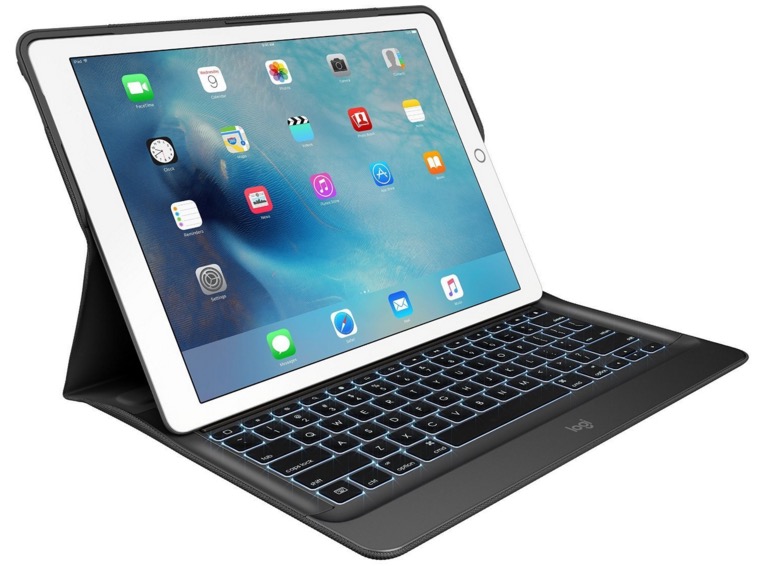 It is not the first time for Logitech and they are masters in creating keyboards of Macbook, iPad Air models and other accessories for earlier iPhone, iPad models. They make it affordable and cheaper than apple wireless keyboard or apple smart keyboard. This logi CREATE Keyboard also gives decent protection to your iPad Pro with its fully closed Cover design.
You can see that in action by viewing the above intro video by Logitech.
Price: $144 (12.9 inch) / $79.99 (9.7 inch)