"Where there's music, there's my soul" – I wish Michael Jackson would have said this because most of the humans are addicted to music. Finding a best iPhone headphones with mic is not an easy task. This inference you could easily observe in many scenarios and an instance of it would be obviously buying a smartphone you will be provided with a headset along with it. Most of the people won't get satisfied with the headsets they get it along with their handset and opt for a new one which would suit their need.
We hand picked few iPhone compatible headphones selectively to let you find the best headphone for your iPhone. These are reliable as well as fashionable headsets which would keep you alive with music most of the time irrespective of the noisy surroundings and commuters.
Etymotic Research HF3
Etymotic research HF3 is one of the best headphone in the market which is been specially designed for Apple. You can experience a high performance noise isolation, accu fit eartips for better comfort, and a 3 button control. Apart from this Etymotic Research HF3 stands out from others in form of an application called "Awareness". This app allows you to hear some sounds around you that might keep you alert in a busy surrounding.
Etymotic Research HF3 is available for $149
Beats Tour 2.0
The best of beats is here and now with a solution for most headsets users around the world. Tangle free cables which helps you keep away from too much of frustration and easy ear go fit which gives most comfort while listening music for hours. So get in closer to music along with Beats Tour 2.0 which would be a best accessory for your iPhone.
Beats Tour 2.0 is available for $149.95
Bose QuietComfort 20i
Bose QuietComfort is specially optimized for iPhone, iPod and iPad which provides you with a advanced noise reduction and noise control. This noise control feature gets you along with music blocking outside world and in a aware mode to keep your flight and fright senses active with respect to the noises from surroundings. The best design of Bose is their StayHear+ tips which keeps you headsets safe and secure fit on your eardrums.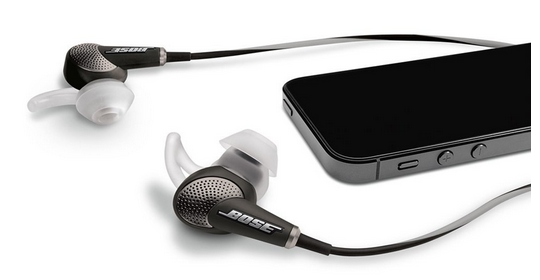 Bose Sound Comfort QuietComfort 20i is available for $299
Monster iSport Victory
Are you a sportsperson, an ardent gym hitter, a daily jogger then this must be the right one you are looking for on your day to day practice. Monster iSport is specially designed for sports lovers which is sweat proof and washable. It comes with an OmniTip swivel nozzle and sport clip which assures an unshakeable and powerful audio on your workouts also the ControlTalk in line mic helps you in controls for iPhone, iPad and iPod.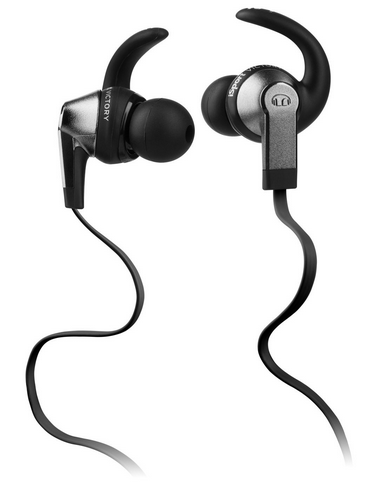 Monster iSport Victory is available for $149.95
Philips Fidelio S2
Fidelio S2 from the house of Philips is simply a great accessory you could bid for iPhone. Their comfort design with excellent sound tuning and great built altogether gives a great impression to it. Fidelio S2 comes with a pair of foamy ear bud which is of great comfort, avoids fit issues  and gives a feel like there's nothing heavy connected on your ears and four pairs of rubber ones as  alternatives.
Philips Fidelio S2 is available for $149.99
Sony XBA-4
Sony always hits with a great design and this XBA-4 is not a less of it. The best design for music lovers is nothing but the flagship from Sony. It has got 4 enhanced micro size drivers which would give you wonderful music experience irrespective of the genre through dynamic performance. Specially made for iPhone, iPad and iPod with in-line remote for the song/call controls. Noise Isolation support gives uninterrupted access to music without any leakage in and out.
Sony XBA-4 is available for $249
NOCS NS400-201
NOCS is a titanium coated dynamic speaker that is specially designed for best listening without any distortion. Tangle free model which keeps you cool headed each time you pull out the headsets. Noise Isolation and 3 button controls for Apple and delivers a powerful sound through the inbuilt sonic spectrum also it picks up your voice in 360 degrees.
NOCS NS400-201 is available for $99.95
Beyerdynamic MMX 101iE
Beyerdynamic MMX headset comes with powerful Neodymium HD acoustic drivers for brilliant sound performance. They are very ideal for iPhone users as they can answer their calls in a single press and enjoy music for a long time. Beyerdynamics MMX headsets comes with Skype/VoIP adapter for some external connection to notebook.
Beyerdynamic MMX 101iE is available for $79.99
Sennheiser CX 890i
Sennheiser gives you a crystal clear sound clarity with a smooth and natural response. Along with the metal and glass finish on the overall design that assures a high quality music experience to the users. This is specially designed for iPhone users with a mic control and support for almost all the iDevices.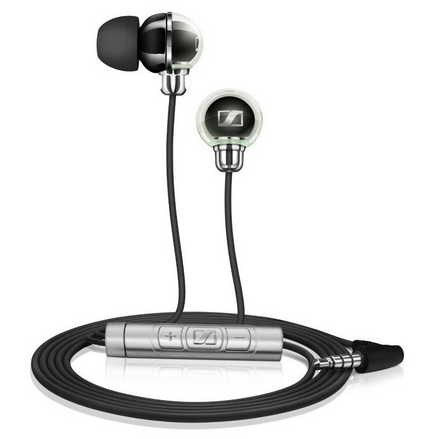 Sennheiser CX 890i is available for $89.95
Bose SIE2i Sport
Another best choice for athletes to choose on would be Bose SIE2i Sport. These headsets provide tonally balanced audio with capturing even crispy highs and lows on the musical notes. Its sweat resistant and waterproof which can be used along with Reebok armband for ultimate fit during your strenuous workouts.
Bose SIE2i Sport is available for $149.95
The above list is based on the popularity and user reviews. Please share the article with your friends if you found it worth reading and do write us with your suggestions through comments. Thanks for reading and have a wonderful day.