Book Covers or Wallet Cases
Though i am not a huge fan of Book Style Cases or Wallet Cases right now with my iPhone X, i did use one with my iPhone 6 Plus long ago. It was Protective and Served me well from few rare accidental Drops and Bumps. Kept my Cards in there for quick checkouts at shops. Now i have to keep the phone in pocket first and then pick up my wallet to finish the payment process.
I am sure many will love to get Book style or Wallet Cases and Covers for iPhone XR. Here we go,
Maxboost Wallet Case for iPhone XR
Looks very stylish and protective wallet case for iPhone XR. Designed very well to serve its purpose. It offers brilliant convenience without any doubt and the Leather surrounding your iPhone XR's exterior is really good in quality as per existing buyers. The plastic case inside this wallet case protects your iPhone XR from slip away and gives quick access to the Volume Controls and Power Button as well.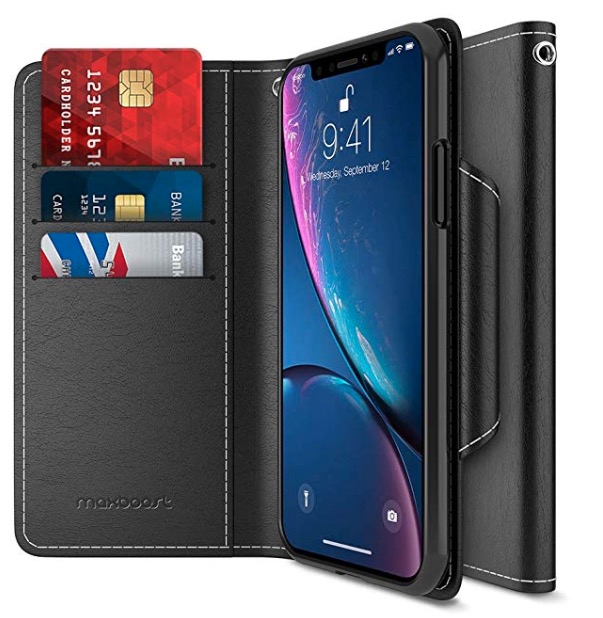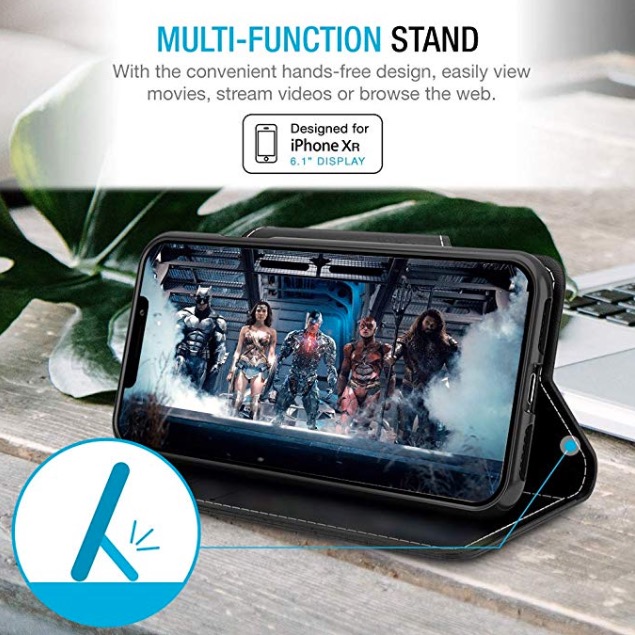 Flip Open the case, pick up your Credit Cards easily. When you receive calls, simply look who is calling, attend and close the case and start talking. This case offers clear cutouts for the Speaker area to help you hear without any problem. It's really convenient and very practical.
Multi Functional Stand feature allows you to keep the 6.1 inch display phone at table and Watch your favorite TV Shows while you sip your favorite cup of Tea, Coffee or Hot Coco :).