Leather Wallet Case for iPhone XR
Looking for a vintage style leather case for iPhone XR? then here is your answer. You have found one that is not just Vintage looking, also Hand made and looks so amazing. It will go very well with most of your outfit and looks classic. Just like other wallet cases, there is a protecive plastic case inside this wallet case to slip in your iPhone XR and lock it. You never have to worry about your expensive iPhone XR slip away from the case, when you pick it out from your Pocket, Bag or Purse.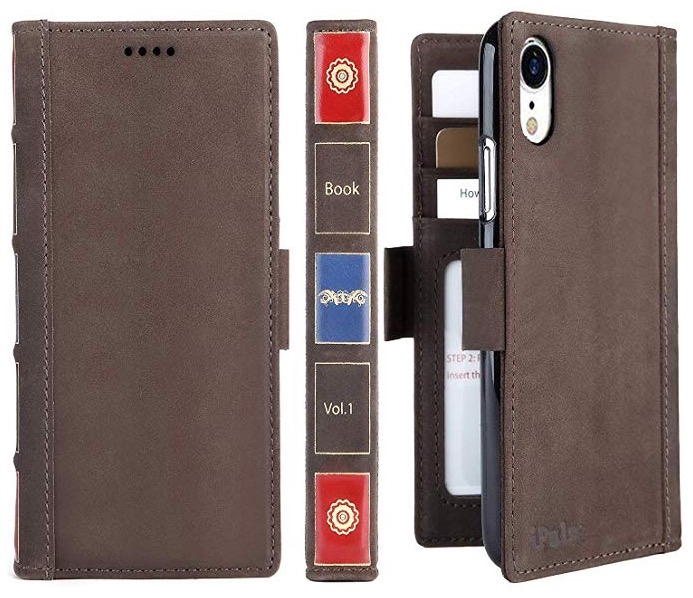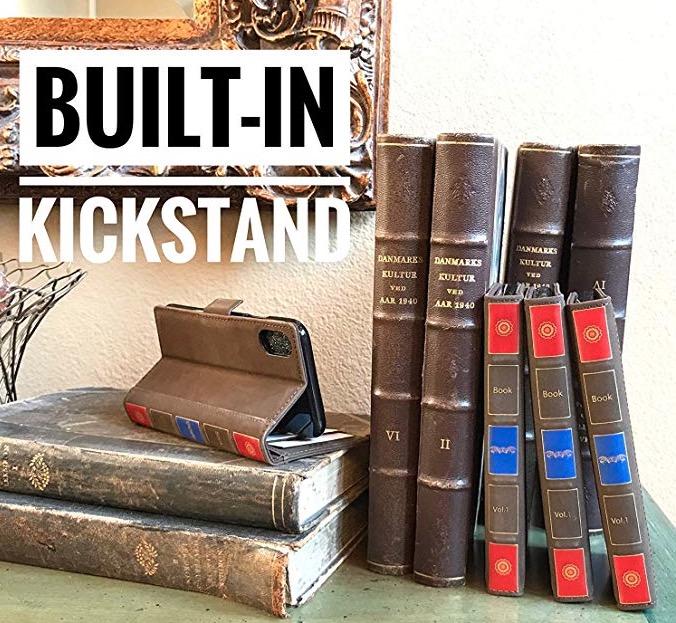 iPulse Vintage Book Series Cases are popular for quite some time and this one also comes in few colors for you to pick. I like their Book Brown color which looks totally Vintage and Classic in every bit.
Hand Made and used Premium Full Grain Leather with Beautiful Solid Stitches, Compartments for your Credit Cards, Magnetic Closure for Security, Durable TPU material inside and Compatible with Wireless Charging Qi as well.