Nomad Wireless Charging Base Station (2 Devices)
You can charge 2 Devices simultaneously using Nomad Wireless Charging Base Station. Place your iPhone and Airpods or iPhone and Apple Watch on the Charging Pad to start charging. We all been waiting for Airpower Mat from Apple, and this Wireless Charger is a super alternative to let you charge 2 Devices at the same time.
Rich in Built Quality and overall the Fabric in use where you place your iPhone and accessories looks excellent.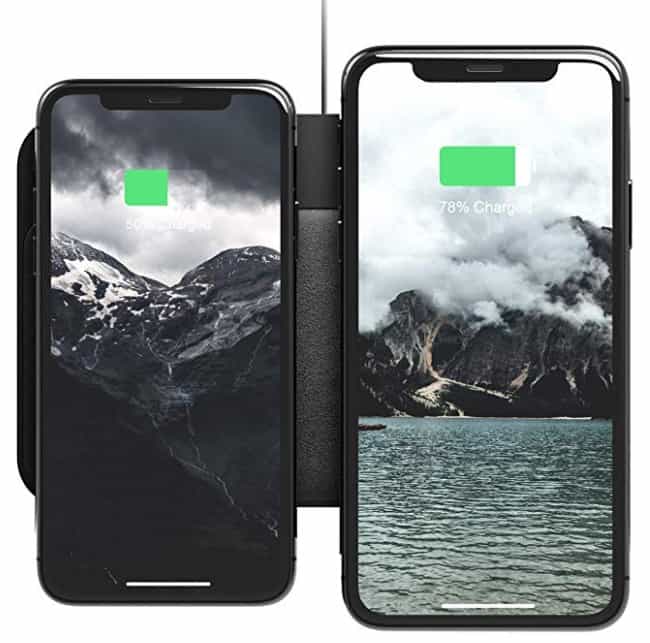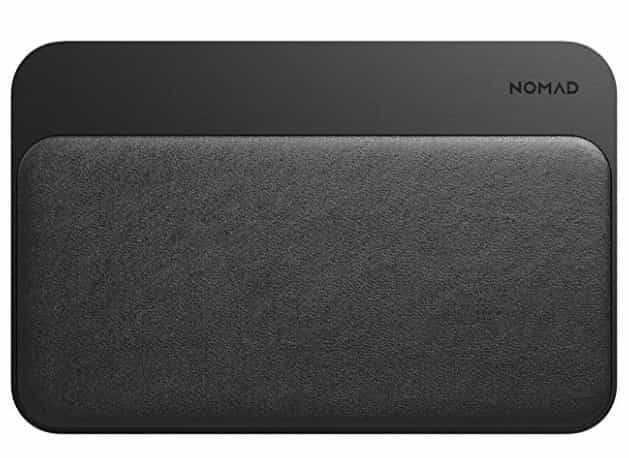 NOMAD is known for their Charging stations but their latest wireless chargers are quite popular because of its design. Perfect to place at your Work Desk and charge your iPhone, Apple Watch and Airpods.
When you connect USB-A port to power up NoMad Wireless Charger, it delivers output power of 7.5W. They also provide USB-C Port which can deliver 10W Fast Charging for both the devices you place on the pad. Pretty useful Fast Wireless Charger for your Apple Products and Android smartphone as well.