The Mac OS is known for its speed and efficient applications. Apple has launched its all new MacBook Pro with Retina Display during WWDC 2012 June Event and the hardware specification were quite stunning, and not just the price. Even Mac comes with an unique technology and excellent apps, sometimes it lags it's performance when we forgot to do some routine maintenance which is very common with any OS.
Cleanmymac 2 App for Mac OS X can boost the Speed and Performance with its ultimate tools in less than a minute. You can buy that today with huge discount coupon which is available exclusively for our Readers. Read Cleanmymac 2 review and get coupon code here.
Why You Should use Disk Space Analyzer ?
Normally computer's performance depends on the organization of data. Especially when it comes to Mac, disk space matters a lot. The data must be equally distributed and must have enough space to run all your desired applications. So it is very important to analyze your disc and organize the data.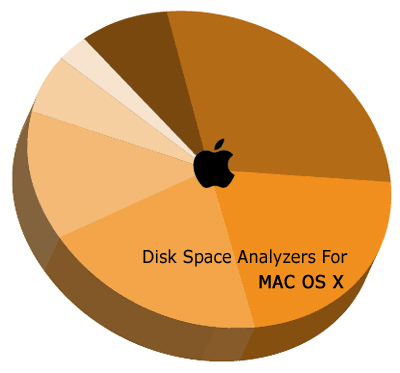 Manually organizing a disc is a complicated process. We can do this automatically using disk space analyzers. It will analyze your entire hard disk and give you information about the distribution of data on your disk. Today I came with a list of three disk space analyzing application for Mac. There are less number of disk space analyzers were available for Mac OS but all of them were efficient and powerful. I have selected three best applications from that and let's have a look at the features of each application.
Daisy Disk
Daisy Disk scans your entire disk and gives a visual map on the organization of your data. You can sort the data view based on various conditions so that you can easily clear your old files and unwanted data from your disk. Using the visual map you can easily browse the entire hard disk, read descriptions, edit and delete files by just drag and drop. The disk calculator will give you suggestions on organizing your content so that your Mac's performance will be efficient enough to handle your needs.
This is a paid app for mac os x which costs 10$ and worth a lot even though you use it very rarely to organize your files very well in the disk.
Disk Inventory X
Disk Inventory X is one of the best disk analyzers for Mac. The best part of this disk analyzer is, you can download it for free. Comparing to daisy disk, the features are more or less same. The visual graph in Disk Inventory X is different and easy for navigation. Here the visual map is called "Tree Maps" which shows its size and and color based on the files. You can easily locate and delete unwanted files straight away from this application. For users who experience slow speed issues can try disk inventory x on their Mac. Not only it patches the slow speed also it helps you to organize your data easily.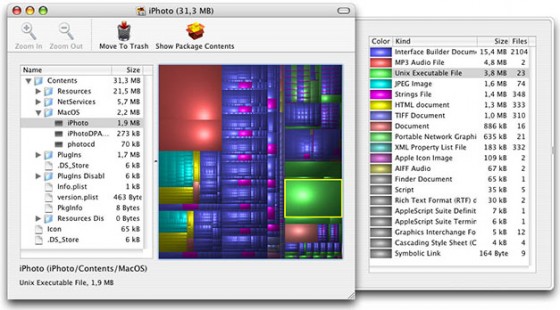 Grand Perspective
Grand Perspective is also a free application and very similar to Disk Inventory X. It is a free application, which graphically shows the usage of your disk space. The visual map will clearly show you the files which occupies more size on your disk. Each file is shown in rectangular shape and size of the rectangle is proportional to the size of the file. The disk overview will not be available in this application, that is quite disappointing. But comparing to Disk Inventory X, it will give more information about the files on your disk while browsing through it. If you are looking for a free alternative to Disk Inventory X you can try this application.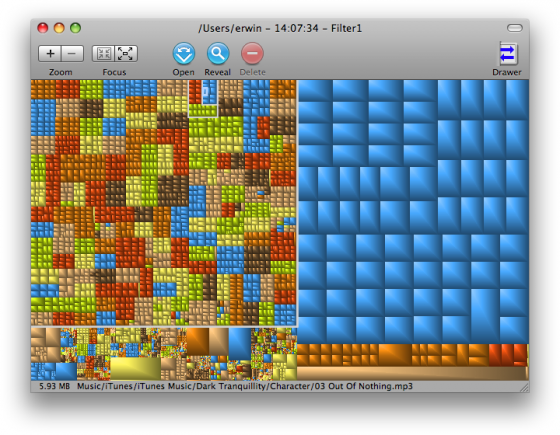 These are the three best disk space analyzers for Mac OS X. This will surely give you an overall idea about the data on your disk. So that you can easily organize it. Try these applications on your Mac and share your experience with us in the comment box. Do let us know if we have missed any of your favorite disk space analyzers.
Thanks for reading and you may now share this post with your friends and followers to let them also give these apps a try.