Soon, you are going to save huge Megabytes of Data or even Gigabytes of Data every month by Downloading Facebook Lite on your iPhone. Facebook Lite is in the works and expected to be available in App Store very soon. Currently spotted in Turkey with limited users by SensorTweet an Analytics Firm.
Facebook App we use right now comes around 500MB and each update every week comes at the same size for iPhone and iPad users. It is ok for countries that have no data cap by its ISPs.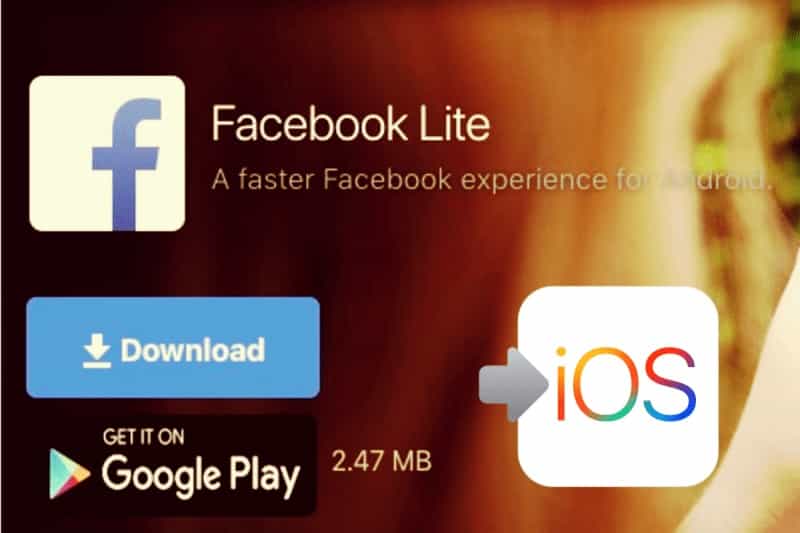 But not for me. Data is expensive in many countries and its the responsibility of Facebook to reduce its App size in the way it consumes less Bandwidth at least with their Weekly Update. It is really good to know that Facebook Team is working day and night to fix bugs and do performance improvements.
And the Free Social networking App shouldn't be expensive on the data.
As per the latest reports, Facebook Lite is almost completed its final stage and Facebook Inc, is planning to roll out to certain countries, where data is expensive and has huge potential for Facebook user base increase.
Dear Facebook, You Shouldn't have Killed Facebook Lite
I personally feel, that Facebook shouldn't have killed their lite version in first place. It was good old days, where i was able to switch between Facebook Lite and regular Heavy Facebook version whenever i want based on the Internet Connectivity speed. But they even killed the Facebook Lite Web Browser version and made it tough on users with Data Limits on their Internet Packs.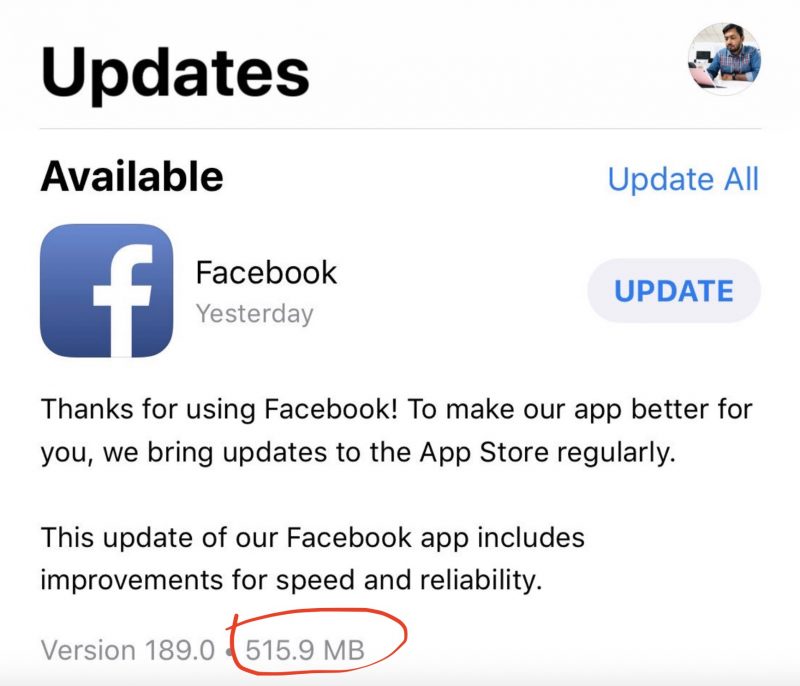 Facebook Lite for Android is a wonderful choice and Facebook should have brought it to iPhone users long time ago.
Facebook Lite for iOS Release Date
Based on the reports Facebook Lite for iPhone (iOS) will be released for limited number of countries only. Countries where data is expensive and Facebook has huge potential.
What will be the Download Size of Facebook Lite for iOS?
Facebook Lite for iOS Download file size will be 5 MB only which sounds stunning to me. I hope it doesn't exceed 20MB Max in worst case and i am most focused on its software update file size. The current file size of Facebook Lite for Android is just 2.47 MB, and i hope Facebook don't disappoint iPhone users with huge difference in size for its Lite version.
Facebook Lite for iPhone will be huge success if Facebook releases it sooner.
I will be having both the App in my iPhone once its released. Whenever i use Mobile Data (Cellular Data) or on Roaming, i will be in touch with my friends and family through Facebook Lite. When i am on Wi-Fi, i will be using its Full Facebook App. It will be very useful.
Facebook Lite for iOS will bring more compressed amount of data to your iPhone. Mostly Texts with Images and Video Thumbnails with Huge compression applied to it. Obviously there will be more Re-Direction where when you try to chat with your friends on Facebook Messenger, you will be taken to Messenger App.
So what do you think about Facebook Lite for iPhone? Are you excited or meh about it ? 🙂 Is it too late for Facebook Lite for iPhone to arrive or you are waiting for the release to happen soon?
Feel free to share this post to let your fellow iPhone user friends know about it. Also Share your views in the comment box below. Have a wonderful day.
You may also like to Read,