One Password Only
This is one of the efficient App that saves all your passwords and important notes safely with military grade encryption. You can store all your Bank accounts number, website login details, email passwords, and so on. Just like other password manager utilities for your iPhone or iPad, this will save you ton of time and get the job done super fast. The design overall is pretty simple and elegant.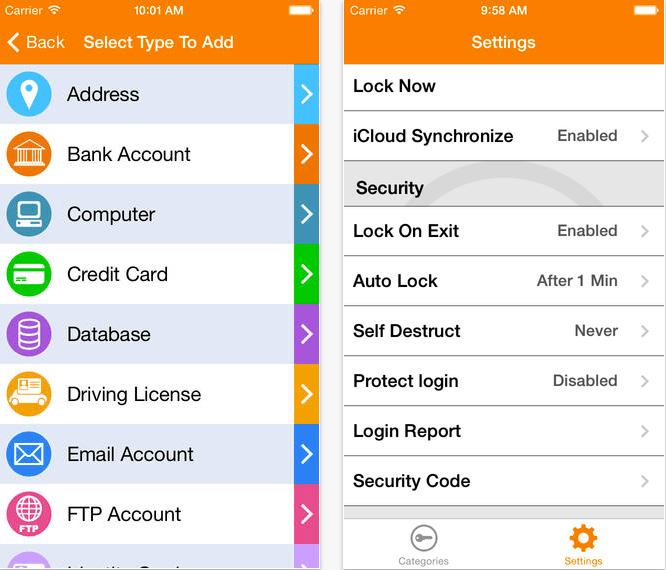 One Password Only has pre-listed categories to save passwords in a well organized manner. Automatic login screen disabling after 6 failed login attempts. Auto lock screen after specific time and self destruct feature allows app to delete all data after several attempts of failed login that you can configure. Overall this app is best to try as your password manager. I should also mention, that there are no huge crowd right now using this recently launched app. So if you installed and using it as your Password Manager do share your feedback with us in the comment box below.
Download: One Password Only from App Store
Thanks for reading and i hope you have found your Free Password Manager for iPhone and iPad. Have a wonderful productive day.
You may also like to Read,