Candy Crush is a very popular game and i feel its the next to Farmville which was very popular sometime ago. We thought to give you some break, not a huge break, just some alternatives that will help you find best candy crush alternatives or games similar to candy crush. The emergence of smartphones is quite larger than life kind of role to be graphed on to a paper but this has a greater significance to the day to day interest of users. This would surely take us on to the debate of which is the best smartphone where that could be again branches in many ways as budget friendly, multimedia, games, performance etc.,
If we look at the largest selling smartphone in the world market that would be surely the one running on Android as it has got a greater popularity among common people. If you are an Android user you would never miss out playing games where you have millions to download via Google play but still some games alone have got a cult response among the people and in that Candy Crush is a superstar with heavy fan following irrespective of gender which is a noteworthy point.
But Candy crush is the one and only game to be played throughout ? Why not try something similar to it and never ever get your hands out of it. We have picked best 10 games that are similar to that of Candy crush but with much more adventurous and brilliant design.
Diamond Dash
The best alternative to candy crush and the one with greater graphics and interactiveness is Diamond dash. As the makers had just a single aspect in mind before developing the game was to make the game play as much interactive it could be so that user would invest more time. This 60 sec puzzle game has a lot of things to do with as you can use some magical moves for level up and this wizard like play made the game to get a worldwide fan base.
Download: Diamond Dash for free from Google Play.
Frozen Free fall
The recent and sensational hit among the animation movie lovers and has got a totally breath taking game design would be definitely Frozen Free Fall. This is an official release from Disney's mobile games application developers and so you would experience the real Arendelle kingdom and the characters along with it were nearly 197 icy puzzle moves to be made.
Download: Frozen Free Fall for free from Google Play.
Farm Heroes Saga
Are you bored of playing a lot with candies? so now its time to play with crops and vegetables and become a fantastic farmer. Farm heroes saga is an ultimate destination for an extraordinary game play where you will be saving the farmlands from raccoon and rancid making it little more adventurous. From the makers of Candy crush themselves in order to experience a new farmtastic adventure.
Download: Farm Heroes Saga for free from Google Play.
Juice Cubes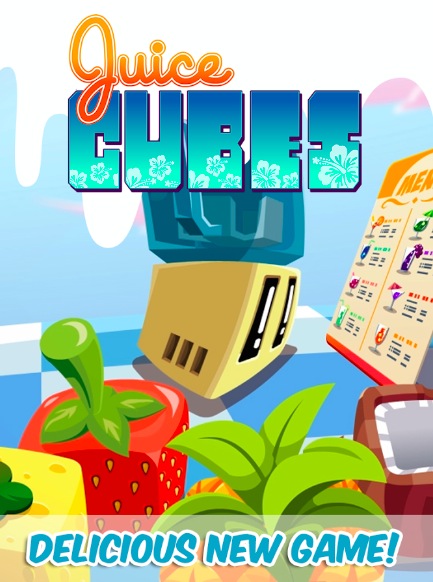 Get ready for a juicy adventure without missing the fun you had on Candy crush puzzle matching. This is from the makers of angry birds with a total deviated from their hit number in order to get a hand on puzzle matching adventure. The game play is simple like collect juicy cubes and make a fruit bomb to make a juicy blast and it doesn't ends there where you will be going trips to islands and meeting pirates, mermaids making an awesome experience.
Download: Juice Cubes for free from Google Play.
The Treasure of Montezuma 3
A better gameplay with brilliant background sound, explosive audio and ultimate graphics design altogether would comprise The treasure of montezuma. With 200+ levels to challenge your skills that would get complex on each successive level. The entire game[lay is designed with a lot of ancient artistic models, sculptures and a total classic work that should be tried at least once.
Download: The Treasure of montezuma 3 for free from Google play.
Triple Town
A highly addictive city building game which is full of puzzles that would make you get tied to your phone all the time. This puzzle and strategy bonded game is of real time gameplay where you need to play till you get exhausted and then wait for sometime till the game gets some rest and then proceed with your master moves.
Download: Triple town for free from Google Play.
Candy Blast Mania
Just a similar one as Candy crush as it name carries you will be matching 3 candies and more combinations for an extraordinary feast to your sweet tooth. Exhaustive levels which makes you hit it again and again targeting the bear king who needs to be defeated on each level. He gets stronger on each successive levels which improves the gameplay as well as your skill.
Download: Candy Blast Mania for free from Google Play.
Puzzle and Dragon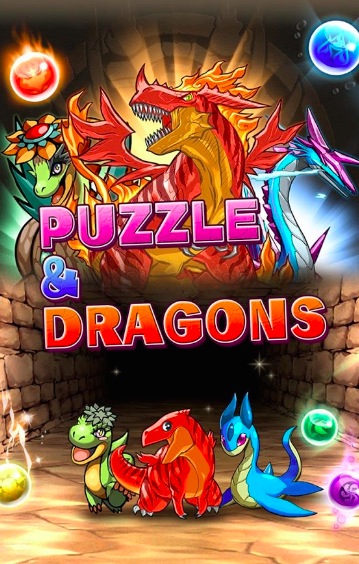 It wont be interesting if there is no action in the puzzle games. To quench this thirst there comes some fire blasting dragon effects on the puzzle game where you can join match three orbs for an enemy attack. Grow your matching rate high and play with a equipped force for loot and dominance on the dungeon city. Unlock the monster and make yourself the dragon master on the arena.
Download: Puzzle and Dragons for free from Google Play.
Jewels saga
Magical jewels with loaded power is on your hands and you need to match and move with the totally different game play. Jewels saga carries 150+ levels which is more than enough to get you addicted to the game. This simple and stylish graphics design is an instant hit among candy crush lovers as the highly polished interface makes the difference.
Download: Jewels Saga for free from Google Play.
Fruit Splash
A connect line puzzle game with a lot of interesting factors that make you never look back from it. Connect the similar line of fruits and match it by swapping which the simple game play but hard to master on progressive stages. Simple and neat design makes the game to gain its lovers slowly.
Download: Fruit Splash for free from Google Play.
We hope you found the games similar to candy crush to play on your smartphone and tablet to kill your boredom. Thanks for reading and dont forget to share this post with your friends and followers across social networks about these wonderful mobile games. Have a wonderful day.