Apple HomePod 2 and HomePod 1 Look precisely the same. But a lot has changed. In this HomePod 2 vs 1 Comparison, We will see 10 Differences you should know before buying. When Apple released HomePod, I ordered one and was surprised by its audio quality. It still sits at my desk, delivering crisp and clear audio quality.
This is my first wireless speaker purchase, and even though apple didn't make it as a Bluetooth Speaker, I still love the audio quality and overall design.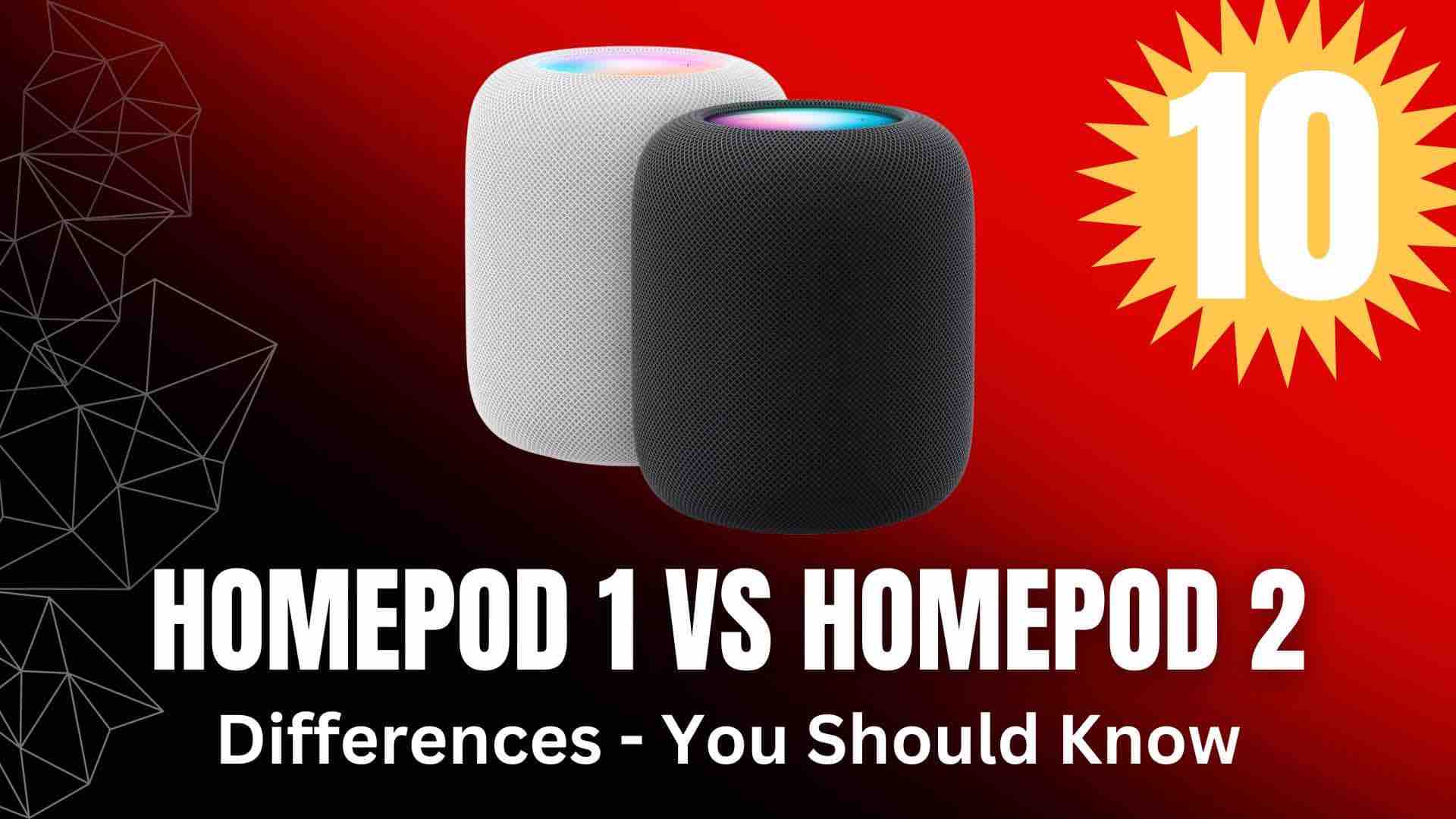 HomePod 1st generation failed to reach apple's expectations in terms of sales. Mainly because of its Price. At $349, buying a Wireless Speaker that needs to be connected to power all the time is a big disappointment. There were plenty of Bluetooth speaker alternatives in the market.
We even have more homepod alternatives to consider today.
But people choose HomePod for Apple's Quality hardware and audio experience. It goes well into apple's ecosystem.
Also Read, Using iPhone Camera as a Webcam on Mac? Things You Should Know
Those two points shouldn't be the reason to choose HomePod. Today, we will see a list of Homepod 1 vs Homepod 2 differences. It will help you decide whether to upgrade HomePod 1 to 2nd generation.
You could still find HomePod 1 in the Used Apple products sales market. But decide which will fit your music listening requirement before buying it.
HomePod 2 vs 1 – Comparison, 10 Differences You Should Know
Let's see the 10 differences between HomePod 2nd Gen and 1st Gen. Comparison with the Original HomePod will show hardware-level changes and features.
HomePod 1 vs 2 Processor
HomePod 1st Gen has A8 Processor, and the 2nd Gen HomePod comes with S7 Processor. The same processor we have in Apple Watch Series 7. Apple A series processors are used in iPhones and iPads. S series processors are used only in Apple Watch, but now we see them in HomePod.
I was expecting an H1 or H2 chipset, like AirPods pro and AirPods max headphones.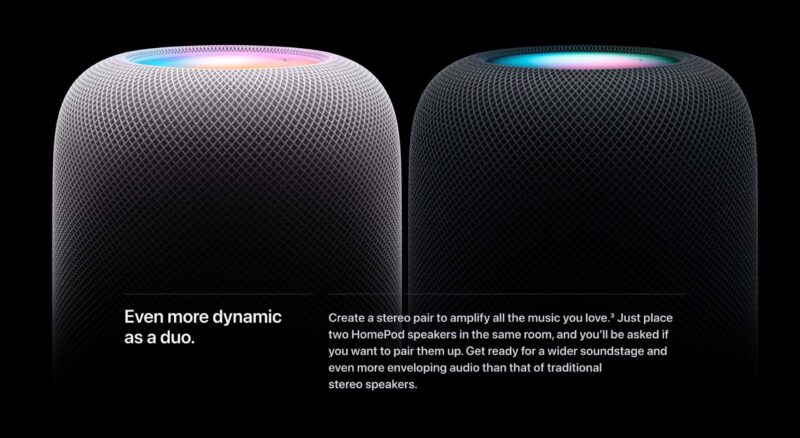 But Apple decided to go with S7 Processor in HomePod 2nd generation to do all the audio processing. HomePod OS must be optimized accordingly to deliver the best performance.
HomePod 1 vs 2 WiFi Standard
As HomePod 2nd generation uses an S7 series processor, we get WiFi 4, which is 802.11n standard. It has a Bandwidth of 600 Mbps. In HomePod 1, we have WiFi 5, mainly because of A8 Processor.
HomePod 2 has an 802.11ac network standard with a bandwidth of 3.5 Gbps.
It may sound huge, but HomePod WiFi 4 is very well-sufficient for audio transfers in a living room or bedroom setup. It will deliver a decent range and connectivity with your iPhone, iPad, and Mac for audio streaming.
But it is going to bother some HomePod 2 buyers for sure.
HomePod 2 vs 1 Tweeters, and Mics
Let's look at the HomePod Speakers Setup. First Gen has High-Excursion Woofer for delivering Rich Bass. HomePod 2 seems to have the same High-Excursion Woofer setup per the specification.
When it comes to Tweeters, HomePod 1 has 7 tweeters inside, and HomePod 2 has 5 tweeters.
HomePod 2 has 4 mics setup, and HomePod 1 has 6 mics setup inside.
Apple is known for the best optimization for delivering quality audio and a rich experience. Reduced hardware doesn't seem to affect the audio quality of HomePod 2, as per the initial impressions by Reviewers.
Homepod Spatial Audio
Apple redefined the surround sound experience with the launch of Spatial Audio. It sounds fantastic when we listen to music and watch tv shows with AirPods and AirPods Pro ON. Apple brings the same spatial audio experience to its speaker's lineup.
Both HomePods 2 and 1 have Spatial Audio support. Apple's Spatial Audio gives a different audio listening experience, especially while watching Movies and TV Shows.
When you set up two HomePods, they talk to each other. Technically, they can pair and deliver stereo sound when you set it up with a Mac computer or your Apple TV.
Yes, HomePod 2 and HomePod 1 both support Dolby Atmos.
HomePod U1 Chip Availability
HomePod 2 comes with U1 Chip mainly to handle that HandOff feature. When you bring your iPhone nearby while playing music, it will be transferred to your HomePod 2.
HomePod 1 doesn't have U1 Chip in it.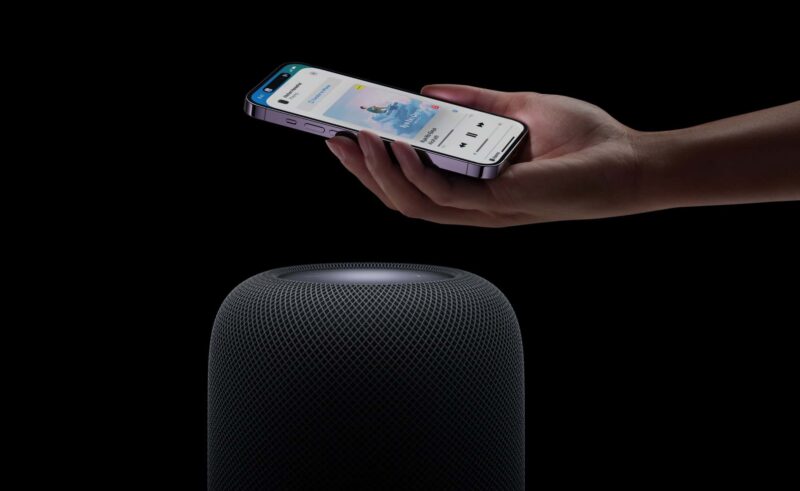 I see it as a fancy feature, as we can use HomePod by selecting the speaker from Control Center – Volume Controls section.
If you want to save that couple of taps on your iPhone, you may like this Handoff feature available in HomePod 2nd gen.
Temperature and Humidity Sensors
HomePod 2 comes with Temperature and Humidity Sensors. That will show your Room Temperature and humidity measurement on your iPhone, iPad Home App. Of course, you can also summon SIRI to ask for the temperature details.
HomePod 1 doesn't have Temperature Sensor or Humidity Sensor. So this is a +1 for HomePod 2.
Also Read, Best Music Player Apps for iPhone and iPad
Thread & Matter Accessories Support
HomePod 2 has Matter Support enabled. That's a Good move by Apple.
What is Matter Support?
A Smart home connectivity standard that allows interoperability between smart devices. Apple, Google, Amazon, and other Smart home accessories manufacturers are backing it to bring future devices with cross-platform communication and support.
HomePod 1 doesn't have Matter Accessories support.
HomePod 2 vs HomePod 1 Price
HomePod 1 was Priced at $349, which was so Apple in terms of pricing. Later, it reduced to $299, but Apple still couldn't clear the stocks without more offers.
I think it is one of the main reasons, HomePod first gen failed in total sales volume. Even though Apple packed it with good technology and users enjoyed the audio quality and experience, pricing is another essential factor to consider.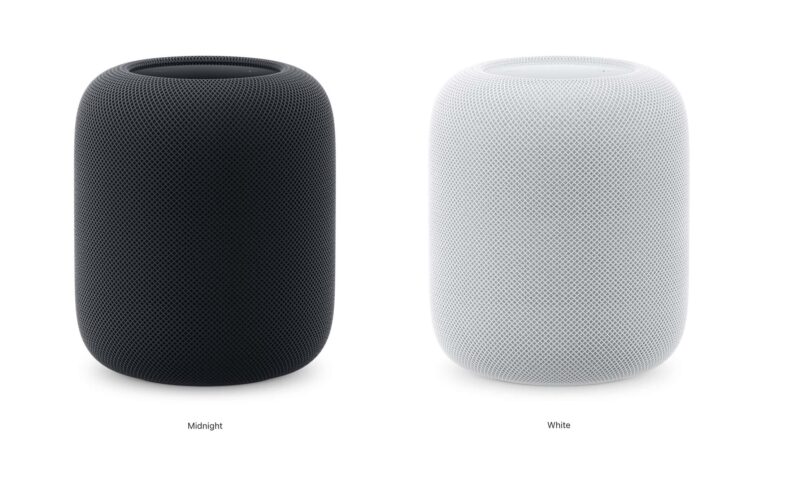 Many went with HomePod alternatives at lesser pricing.
Another reason is SIRI. While OK Google and Alexa have a wide range of support with Smart home accessories. SIRI is far behind even in providing answers to questions asked.
So more people chose Google Home, and Alexa assistants with Speakers even though they are not happy with the audio quality they deliver for songs. But as a smart home speaker with voice assistant, they score well.
Bose, Sony, Sonos, and other brands have good speakers with the same price range or a little bit higher. It can be paired with other Voice Assistants very well.
HomePod 2 Price is set to $299, and soon we will start seeing discounts and offers.
If there are any Good HomePod Deals and Discounts, I will be sharing them on our Twitter page. Do follow us for Mac Apps and Coupon Codes if you haven't already.
HomePod Detachable Power Cable
In a surprising move, Apple gave us Replaceable Power Cable with HomePod 2. Because HomePod 1 came with a fixed Powercord that we cannot remove.
HomePod Power Cable Cord will be similar to the one we have with Apple TV. I was expecting HomePod USB C Power Cable, which would be excellent to make it portable and carry while going outside.
Apple HomePod 2 Power Cable Cord will be on sale for $29. Ofcourse we can find alternatives on Amazon as soon as it's launched.
When portable Bluetooth speakers are dominating the market, I wonder how HomePod 2, which still needs to stay connected to Power Supply, will be able to sell in good numbers. What do you think about it? Would you still buy one for a desktop or a living room TV setup?
Also Read, Best Bluetooth Headphones for iPhone and Android Smartphones
HomePod 2 Size and Weight Difference
HomePod 1 vs HomePod 2 Size and Weight difference is also noted from the technical specifications of both products. Apple HomePod 1st generation came in a dimension of 6.8-inch height and 5.8-inch width and 5.5 pounds in weight.
HomePod 2nd generation comes with a 6.6-inch height, 5.6-inch width, and 5.16 weight.
Both are cylindrical-shaped smart speaker systems.
These are the HomePod 2 vs HomePod 1 Comparison and 10 differences you should know about. Are you planning to get HomePod 2 for your Home or Office desk setup? Do Share your thoughts in the comments, and don't forget to share this post if you find it useful. Have a great day.