Simple method to install and integrate facebook immediately to your Mountain Lion OS X is here. You dont have to wait till this fall to get Facebook Integration on Mac OS X Mountain Lion. You can do it right away with this package. Apple has made that feature available currently only for Developers and users who have downloaded developer preview version of Mountain Lion can use it.
[youtube width="550″ height="344″]http://www.youtube.com/watch?v=bG0qycsBcyw[/youtube]
Now it is possible for you also to update your Facebook Status right from your Mac computer without any waiting time.
Enable Facebook on Mountain Lion
Step 1: Download this .dmg package (os_x_facebook_developer_preview.dmg)
Step 2: Install it just like any other App installation on your Mac OS X Mountain Lion.
Step 3: Enjoy Facebook Integration in your Mountain Lion OS X.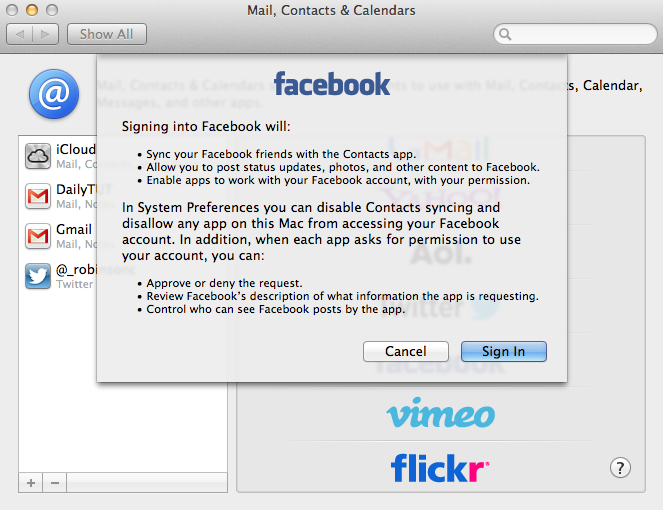 That is all it takes. You may leave a comment below if you find any difficulty in getting it work. Thanks a lot and the credit goes to hiphopboyvns for suggesting us this great tool.