iHelicopters are new way to entertain with your iPhone, iPod Touch or iPad. An interesting gadget + an action toy from iHelicopters team, transforms your iPhone, iPod Touch or iPad into a Remote Controller that lets you to fly an iHelicopter. Sounds interesting isnt it ? This cool toy is now available at their website for purchase and it for 59.95 USD or the little more configured on for 69.95 USD with FREE World Wide Shipping. Yes, you read that correct. You can get Free World Wide shipping at no extra cost.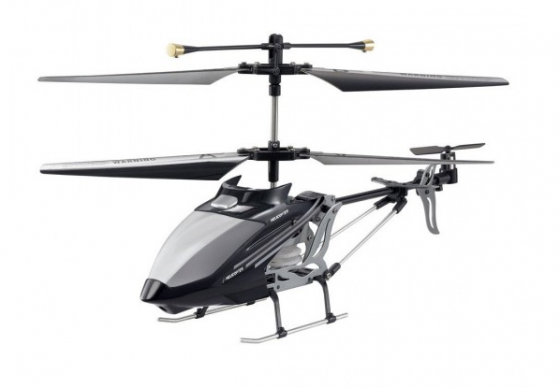 The iHelicopter is controlled using your iOS device where it requires just an App that you can download from App Store plus a Transmitter (you will receive one with the iHelicopter Kit) needs to be connected on the iPhone Headset Jack. Thats all. You are ready to make your Helicopter Fly 🙂
iHelicopter Design
The design is quite amazing as it has full metal body that increases the strength of the helicopter and prevents any damages when you drive it for the first time. iHelicopter structured in the way to be coaxial where that helps it to fly stable without any trouble.
Extra Features of iHelicopters
The app features a band selection that gives you the possibility of making 3 iHelicopters fly at the same area.
You will get an USB Cable to charge the Transmitter (that you are using at your iPhone) and the iHelicopter.
45 minutes of charge time gives you 8 to 10 minutes of iHelicopter flying time.
Cobra iHelicopters (69.95 USD)
[youtube width="600″ height="344″]http://www.youtube.com/watch?v=ionF6Z_QihY[/youtube]
iHelicopter (59.95 USD)
[youtube width="600″ height="344″]http://www.youtube.com/watch?v=orcCF4lq52s[/youtube]
Ready to buy your iHelicopter Today ? Goahead, visit the official website and order your flying toy now.
Where to Buy iHelicopter ?
European Customers: visit Paramountzone
USA / Canada / Rest of World: i-Helicopters Website
Other Fun "Christmas Presents" and "Christmas Gifts", Go to Paramountzone.com
Share your views and comments below. Thanks for reading.