The moment apple releases an iPhone, rumour mill will start spinning to bring out leaks and rumours about the next year releases. List of iOS 14 compatible iPhones and iPads is here with a big twist. Ofcourse it's a leaked data, but high possibility to be true.
When iOS 13 release happens, there were rumours claiming that iPhone SE and 6S will be left out. Also few more iPad models. But, as a big surprise Apple has released iOS 13 including iPhone SE and iPhone 6S. Adding to last year's surprise, if the latest leaked list of iOS 14 compatible iPhones and iPads comes true, then all the current iOS 13 running devices will run iOS 14.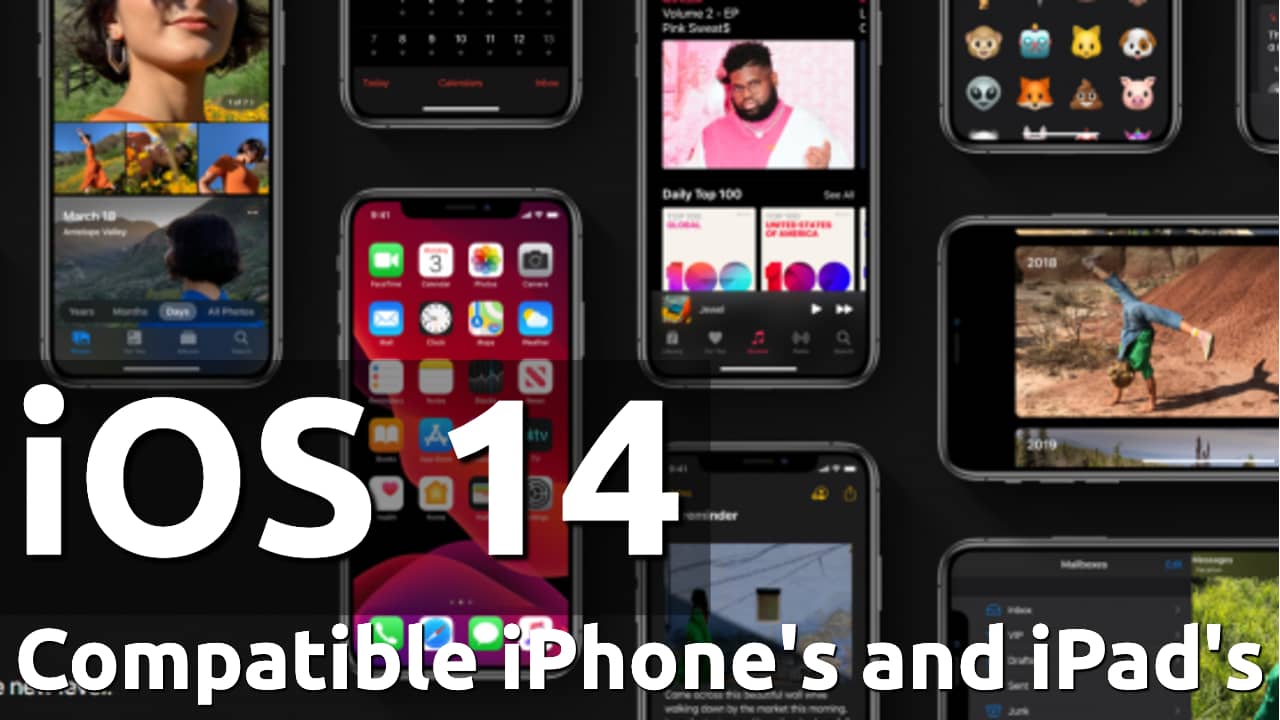 Which sounds super awesome, but the level of pressure it puts on Apple to maintain the older iPhones and iPads are mounting. We cannot deny the fact.
Battery is still a challenging task for Apple. iOS 12 was running much better in iPhone SE, 6S and 7 Devices. But the iOS 13 didn't meet the expectations and users are suffering with heavy battery drains recently.
It is important, that Apple focuses more on iOS 14 Battery Performance if the leaked report comes to reality. More than features, people need a better battery backup to get through the day.
List of iOS 14 Compatible iPhone's
Here are list of iOS 14 compatible iPhone's as per the leaked report by a french website iPhonesoft.
iPhone SE
iPhone 6S / 6S Plus
iPhone 7 / 7 Plus
iPhone 8 / 8 Plus
iPhone X
iPhone XS / XS Max
iPhone XR
iPhone 11 / 11 Pro and Pro Max
iPod Touch 7th Generation
List of iPadOS 14 Compatible iPad's
Added to the iPhone compatibility with iOS 14, here we have the list of iPadOS 14 compatible iPad's as suggested by the french website iPhonesoft.
2.9-inch iPad Pro
11-inch iPad Pro‌
10.5-inch iPad Pro‌
9.7-inch iPad Pro‌
iPad‌ (7th generation)
iPad‌ (6th generation)
iPad‌ (5th generation)
‌iPad‌ mini (5th generation)
iPad Air (3rd generation)
List of iPad's Not Compatible with iPadOS 14
The list excludes iPad mini 2015 model and 2014 launched iPad Air 2nd Generation. Rest of the devices are compatible to run iPadOS 14 once its released around end of September.
We can expect the official announcement from Apple during June 1st week at WWDC 2020 Event. Additionally, we will get the developer beta version of iOS 14 and iPadOS 14 released in the same day or within couple of weeks. Public Beta program to let Public Beta Testers participate and report bugs to Apple, will open after 3 to 4 weeks from the launch of First Developer Beta.
Thanks for reading and feel free to share this leaked information about iOS 14 compatible iPhones and iPadOS 14 compatible iPads with your friends at Twitter and Facebook. Have a wonderful day.