When the operating system you use boot faster and takes you to the Desktop, then you can start with your work quickly. Fast boot time also shows how clean your computer is, in terms of applications you have installed. Computer maintenance is not a complex task to do, and when you do it at regular intervals, you will see more productivity than struggling to get the system UP and running to do your work. Slow boot time and hang issues are one big reason where people gets frustrated when they sit in front of their computer.
Apple Mac OS X is not an exception and it is must to control what you install on your Mac and how much care you show towards the maintenance.
Fast boot to Mac desktop can be achieved by following 5 effective tips we have shared with you here. Honestly, you wont see an ultimate difference unless you are ready to make some hardware changes, but there will be a difference for sure when you do the software level of change from your previous slow boot time to your desktop.
Tip #1: Disable Startup Programs in Mac
The very first step that you have to concentrate is to disable startup programs running in your Mac OS X. Not all the programs, but when you use this option, you can disable the unused or unwanted programs running during startup which consumes boot time. So give an attention to this feature to enable or disable the applications running in your Mac OS X. Read the simple tutorial given here.
Tip #2: Remove USB Storage Drives and Other Devices
If you connected and using Secondary Storage drive, USB Drive, CD / DVD in Superdrive or any other devices, then do remember to disconnect them when you shutdown your Mac computer. There are chances where the external resources get accessed during the booting session and that can consume some time as well. So simply remove the devices when you Turn OFF your mac.
Tip #3: Clean your Mac to Boost Performance
Manually cleaning up the files and applications is quite a tough process. Removing unwanted or long time unused applications installed in your mac can be uninstalled completely. Cleaning up Temporary Internet Files stored by your web browser and "Trash" folder contains all your deleted files and folders is necessary. This not just free up some space, also matters with your desktop performance and boot time.
Use "Clean up" feature available in desktop to organize your icons and avoid filling up the desktop with hundreds of icons, where it is very obvious when we are so busy with the work.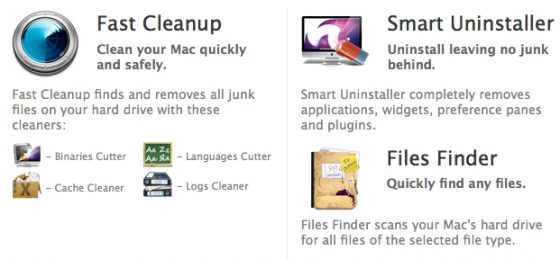 How about automating the mac os clean up task by installing some third party applications ? yes, you can do it right away by getting a 911 program for your mac, that comes with plenty of useful tools to clean, optimize your mac and boost the performance overall. Macpaw's Cleanmymac X is what i am talking about, if you have installed it already, then you must give a little time weekly once to let it make your mac using experience always great.
Tip #4: SSD Harddisk for Macbook
Hardware upgrade can speed up your mac very much and this ofcourse not a must one for all mac users. If you can upgrade to see difference in File copying, System boot and other tasks, then give a try upgrading your hard drive to SSD in macbook pro. SSD are very well known for its faster data transfer rates and expensive when we compare to the default SATA hard disk that comes with your Macbook.
I hope the suggested tips will be helpful to make your mac run faster and better than before. Thanks for reading and you may now share this post to let your friends also discover a great difference in speed as well.