"Its not just a loss of  humanitarian but we lost a visionary…"– Said the American President Obama in his funeral note of Steve Jobs, The Former CEO of Apple Inc. Who knows such a tycoon will hit US and have its worse effect all around the world and especially all the Technology lovers. A big downfall to Apple and its lovers. Most of the youngsters would refer the word more often than with newton but to Steve Jobs. This post is to bring on to lime light the simple way he grew and the simple life he lead to make his generation proud about the tracks he left behind.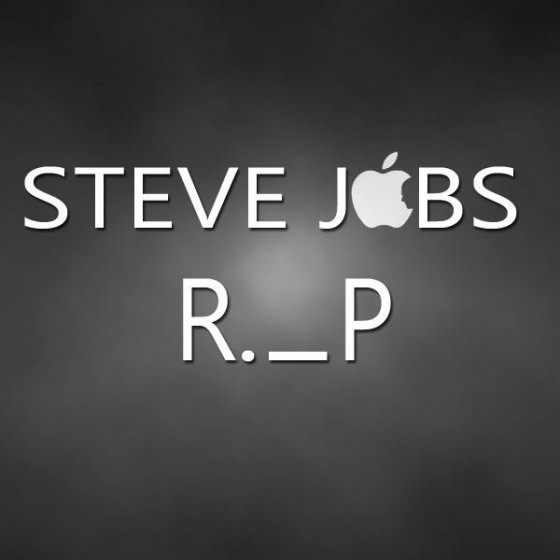 Birth Story (1955)
Steve Jobs born on February 24, 1955, in the city of San Fransisco. His Biological mother who is a unwed Graduate student named Joanne Simpson and his biological Father who is a Mathematical Professor Abdulfattah John Jandali. Most interesting stuff is that Jobs have never spoke to his father (Biological). His Mother put up Steve for adoption and she was very keen on doing it to the right hands of educated parents. But atlast she found a couple who have recently settled on Bay area named Paul and Clara Jobs, a lower middle class family where Paul was a machinist. In the Picture Paul and Clara Jobs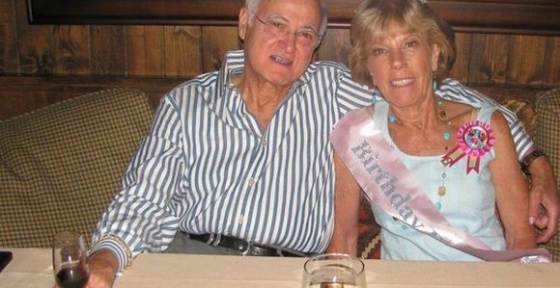 Early Life
Steve Jobs is an below average student who don't like to read even. The status was till his fourth grade and things changed and started shaping up when he got a bribe from her teacher. The deal is to give him candies and 5$ bill to make him read and there comes the hook up on the studies. Steve then moved to middle school and later he got a huge passion for electronics as that's the time when USSR's have launched Sputnik and the entire urge in US was about technology and science. Steve had a great time in chatting and learning machinery with his friends at garages. One day Steve's father introduced him to Heath kits and there came the change.
Passion for Entrepreneurship (1969)
When Steve was in Homestead High school he enrolled himself in electronics class where he met Mr. McCollum's and via him he also met Bill Hewlet, HP's founder and asked for some spare parts to test also went to HP factory for summer classes which highly showcased his entrepreneurial skills. Steve got a new friend in his school who shared him his passion for electronics and he took steve to his neighbor Stepen Wozniak who's building a computer by his own. When Steve met Woz they were on the age group of 14 and 19. But Steve managed to bring in the things what are all Woz can do it on his age whether it is about technology or about passion about learning.
The first Entrepreneurial Venture (1972)
In the year 1972, Steve and Woz together kick started the work. They tried to opt out Blue Boxes (Blue boxes were used by early computer hackers to fool AT&T, a telecom company to make free calls). They succeed in developing a Blue box and Steve came forward with the idea of selling them illegally. They chose Berekely's Dorm students as target and started selling their product and later stopped it getting an alert for crime. As the incident happened during high school of Steve then he went to Reed College. Later he dropped out of college due to some reasons. Mean while Steve was hardly in need of some money to maintain his livelihood so went in search of Job and in the year 1974 Steve got a job at Atari (Atari is the first Video game company).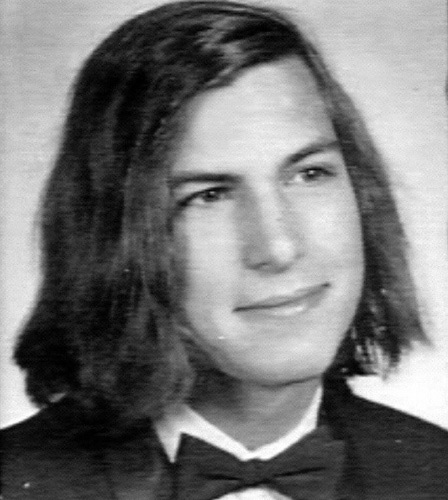 Typical Character of Steve (1974)
You may wonder after reading this fact about Steve jobs may be someone have said this a long time back for funny also. Steve Jobs had blindly followed a single aspect which he read during his school days. It is that having fruits and maintaining periodical fasting would lead a person to healthy life style. While working in Atari Steve will spend some time in All-One farm where they majorly cultivate Apples and its common Steve Jobs had those as his food most of the time.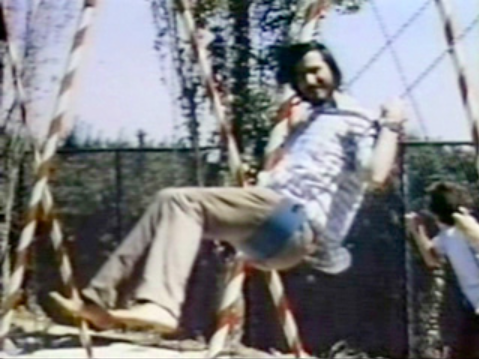 Passion Flows (1975)
While Steve was in Oregon with his night shifts of work going on he came to know that his geek friend Woz was hired by Hewlett-Packard. It was a dream for Steve Jobs to work in HP with a number of engineers designing, manufacturing and testing various electronics. Steve didn't let his passion go down and he started working on some computer circuits and kept his thirst balanced. With all these stuffs Steve had managed to enroll himself in a computer hobbyists association called Homebrew Computer Club. In the Picture Homebrew Computer Club.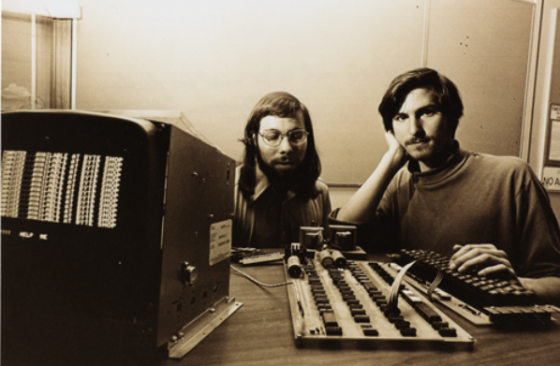 The Dawn of Apple (1976)
 How long will a brain which owe the capacity to run a company will work for some other company. It came all together for Steve and Woz so they decided to start a own company. Its a big thing for them to initiate the process as they were looking for capital of $1000. Steve came forward to sell his Volsvagon van and Woz for his turn sold his HP 65 Calculator and then came the confusion like how to call their company. Woz recalled the thing said by Steve for fun as they would call it Apple if they don't find anything better and they didn't- so Apple Computer was born. In the Picture Steve Jobs and to the left Steve Wozniak.
Woz remember the day when they both had a hard discussion inside car for starting a new company. Steve said,"Well, even if we lose money, we'll have a company. For once in our lives, we'll have a company"  this convinced me to go for a brave decision.
It was a colleague of Steve from Atari who wrote the norms for a corporation by paperwork and draw the logo for Apple Computer. In the Picture Apple's first Logo.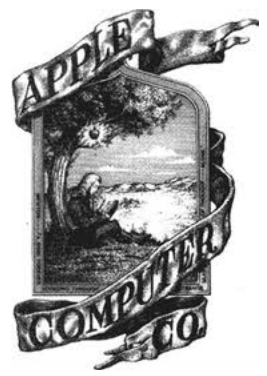 Innovation Begins (1984)

There came a start for the big thing from a single person the evolution of personal computer with GUI is the innovation of Steve Jobs and he succeeded on it by launching world's first small computer Macintosh. Its universally acclaimed to be the most commercially successful model in the year 1984.
Steve Jobs Fired from Apple (1985)

It is the most saddest part in the history of Apple when Steve Jobs is been fired out of the corporation by John Sculley(Who was brought in by Steve Jobs from Pepsi-Cola as the CEO of Apple in 1983) Jobs lured Sculley by asking him,
"Do you want to sell sugar water for the rest of your life, or do you want to come with me and change the world?" 
Steve Jobs is been fired by his own founded company, Apple. In the Picture Steve Jobs and John Sculley, CEO Apple Inc.,
Innovation that never stops (1985)
Do you have any reason for stop thinking?? Probably Steve doesn't have any. One may think that this is the end of Steve once he was fired from Apple but the creator had his own calculation and his thirst for striving made him to start a new Company "NeXT Computers" in 1985. But by ill-luck it failed to grasp public attention due to its cost-prohibitive.
Jobs Starts PiXaR (1986)
As NeXT Computer didn't made some business as Steve Jobs expected he switched his plans to a animation and graphics development company which is well know as Pixar. Initially this is also an average end tool for business in front of Steve Jobs passion but it getting on to the high-speed board once Disney Pictures signed to produce Animation Pictures along with it. Steve Jobs got a very big reputation for developing Pixar to some bigger height (later 2006 Disney purchased Pixar from Steve for a whooping amount).
Steve Jobs Rejoins Apple (1996)
Losing the innovation being soul for the business what else will be the replacement?
When this question is been raised at Apple without Steve Jobs they came to a decision of bringing back the innovation there by buying NeXT and yet again Steve Jobs as the interim Chief Executive of Apple. Steve Jobs terminated a number of projects in process which he thought were of useless and hurdling company's business.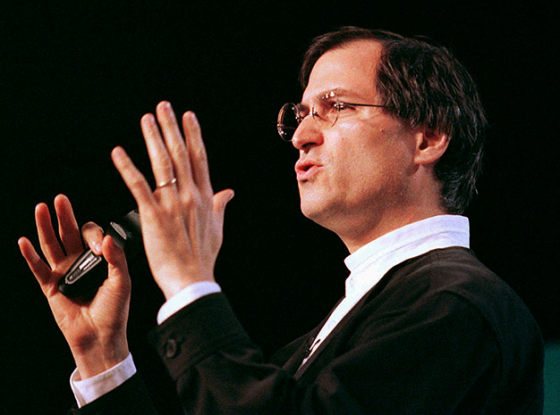 Steve Jobs goes on Medical Leave (2004)
Mean while Steve Jobs was suffering a lot due to Pancreas cancer in earlier 2003 he got in through lot of radiotheraphy treatments due to which he lost most of his energy. So Jobs thought about making a short medical leave and he stated that Tim Cook(Who is the Current CEO of Apple Inc, right now) will be his replacement.
Steve Jobs Speech at Stanford University (2005)
After recovering slightly from his cancer Steve thought of losing his agility somewhere but not his passion of thinking. He addressed Stanford's graduate's and later in his speech he said like,
"Our time is limited, so don't waste it living someone else's life. Don't be trapped by dogma – which is living with the results of other people's thinking. Don't let the noise of others' opinions drown out your own inner voice. And most important, have the courage to follow your heart and intuition. "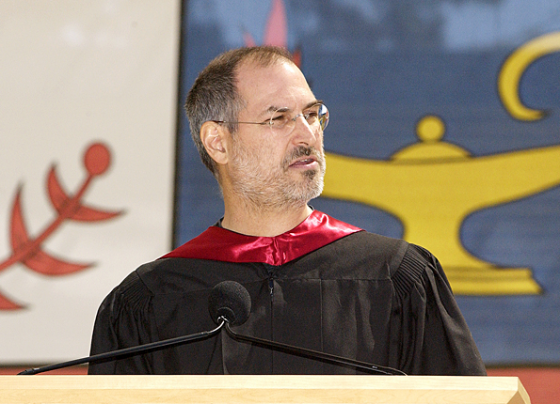 Here comes the iPhone and iPad (2007 & 2010)
Getting some poor response for the mobiles from the Apple and some critics raised by ESPN about bad quality in the products Steve Jobs revealed his magnum opus iDevice named as iPhone in the year 2007. This device have changed the entire marketing for mobiles in the market and making the competitors like Nokia, Blackberry to re innovate themselves.
In the later period iPhone has many other transformation in the series and yet again Steve Jobs came with another innovation for smart computing by means of iPad- the last revolutionary product from Steve Jobs. People started wondering the product which can't be categorized either as a computer or as a smart phone.
The history never repeats for itself but the world will miss a true innovator in our time hardly without any doubt. Starting from youngsters to all other technology enthusiasts, iDevice lovers this is the biggest moment that cant be moved out easily. Thinking about the timeline for the greater personality non other than Steve Jobs the time line ends in 2011.
You may start reading the Apple Inc., growth along with this article which features the history of Apple and Steve Jobs at his best on the way long time.
History of Apple Macintosh Computer
We like to share with you some of the interesting commercials of Apple in olden days.
The First Commercial
[youtube width="550″ height="344″]http://www.youtube.com/watch?v=8rwsuXHA7RA[/youtube]
This is the first commercial for Apple Computers started airing from the year 1997. Interestingly this video features Steve Jobs voice in the background narration.
Steve Jobs Last Keynote on 2011
[youtube width="550″ height="344″]http://www.youtube.com/watch?v=LPMjUtfQPks[/youtube]
A short video featuring Steve Jobs and several other employees in Apple saying the features of iCloud in 1 Minute.