We all know VLC is one of the most widely used popular video players for Mac and Windows available today, it is feature-rich and has a ton of useful features, It is super easy, to Stream Videos from VLC to Chromecast on Mac.
One of my favorite features in VLC is casting. Yes, users can cast a VLC streaming video to Chromecast natively, there is no need to depend on third-party paid softwares to cast a movie from your computer screen.
Also Read, FREE Screen Sharing Apps for iPhone and iPad
If you have a small mac screen and wanna enjoy the real movie experience you can easily cast the screen to your TV using the Chromecast feature, you won't sacrifice the resolution of the movie you will be able to stream with the same quality, looking for a way to do it? Don't worry, in this article I'm going to help you cast VLC videos from Mac to Chromecast for free.
Without further delay, let's dive into the tutorial.
How to Cast VLC to Chromecast on a Mac?
There are 4 simple steps that need to be followed to Stream Video from Mac to Chromecast,
Important Note: Make sure, both Mac and Chromecast are connected to same WiFi (Wireless) Network.
Step 1: Open the VLC app from your application folder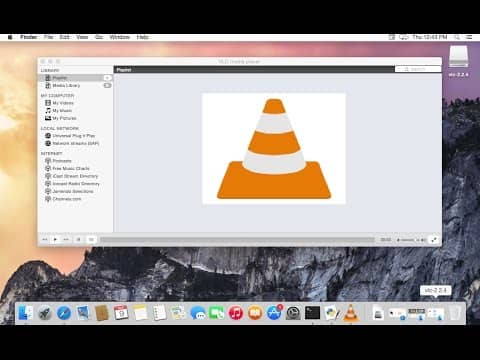 Step 2: Click Playback from the Apple Menu bar
Step 3: Navigate to Render section.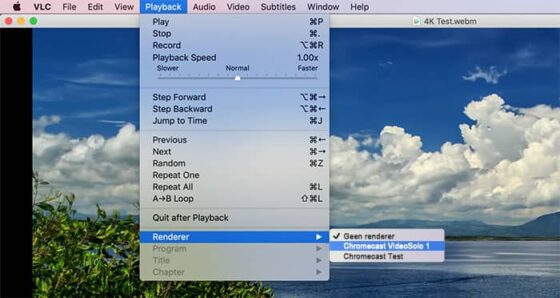 After clicking the render option you will see the list of Chromecast devices and select one to cast video from VLC.
Step 4: Now open a video file that you wanna cast
Once you have opened a file in VLC automatically it will be cast on your TV screen.
Also Read, Useful and Best Google Chrome Extensions for Youtube Users
By following these 4 easy steps you will be able to cast VLC to Chromecast on your mac, I hope this article helped you to stream a VLC video to Chromecast on your mac. Thanks for reading and if you find this post useful, do share it with your friends at Twitter and Facebook.
Someone who doesn't know how to cast a movie from VLC to Chromecast on a Mac will also be able to cast their videos from VLC to Chromecast on a mac.