Apple has released iPad Pro 11 inch recently with all new Gorgeous Design and Redesigned Smart Keyboard and Apple Pencil as well. If you have recently Pre-Ordered one or already picked one up from the nearest store, then this post is for you. We hand-picked few Best USB-C accessories for new iPad Pro, Macbook Air and Macbook Pro models, to make your shopping a lot easier. Accessories that are truly useful, to boost your productivity, blend with your creativity and let you do much more.
One huge move that Apple has made with this year's iPad Pro is, replacing Lightning Port with USB-C Port.
Which brings in a lot of Connectivity options that are already available and more manufacturers will come up with Adapters and Accessories that will power up this beautiful beast in terms of Productivity.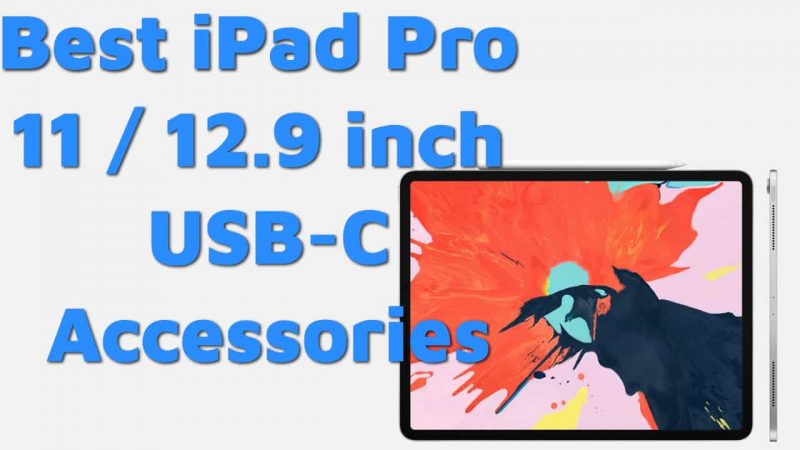 Let's see the iPad Pro 11 inch accessories one by one, and we do have the best pricing for each product in the list. You can Save some money while considering our suggestion.
Apple iPad Pro 11 inch Accessories
I like to start with a must have two Apple's own accessories for new iPad Pro 11 inch and 12.9-inch models. Its the all-new Smart Keyboard and Apple Pencil that now has Wireless Charging feature. If you are planning to get a Keyboard for your new iPad Pro, my recommendation goes straight to Apple Smart Keyboard.
Also Read, Best iPad Pro Keyboards, Apple Smart Keyboard Alternatives
New Apple Smart Keyboard Folio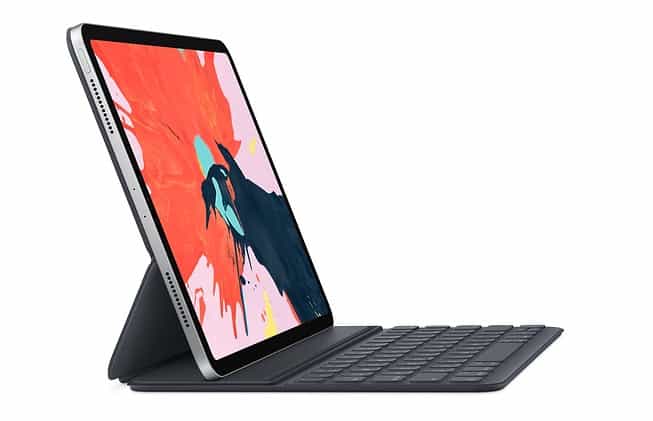 It's not just a Keyboard, the all new Folio Keyboard from Apple, now protects your iPad Display and the Rear panel as well. As a huge surprise, you don't need to buy any other Cases or Covers when you have Apple's Smart Keyboard Folio.
Been using my iPad Pro 10.5 inch with Smart Keyboard for almost an year now. I am sure this is the best keyboard i have ever used that is small and compact as well. Have seen a few Bluetooth keyboard from popular brands like Logitech, but i am a big fan of Apple's Smart Keyboard for its Perfectly layed out Keys structure and the feel of Woven Nylon fabric.
So 99.99% don't think about any other third party bluetooth keyboard that may suck more battery juice from your iPad Pro.
New Apple Pencil 2nd Generation

Apple took the already amazing Pencil and redesigned it from scratch. The all new Apple Pencil 2nd Generation now comes in new Design and with Wireless Charging feature. No more lightning port or cable is necessary to charge your Apple Pencil. Simply place the Pencil on top of iPad Pro and the magnets on both the Pencil and iPad Pro will hold it tightly and starts to Charge as well.
Its now much simple and very beautiful in that matte finish flat surface design on just one part of it. Also, you can double tap on the pencil with your index finger, to Zoom in and Zoom out on the application you are working on. The feature you were using on Magic Mouse and Magic Trackpad, is now in Apple Pencil 2nd Generation.