USB-C Car Charger 36W with Quick Charge 3.0
It is a must have travel accessory to charge your super fast on the go. Forgot to put the charge at night for your new iPad Pro or iPhone ? Worry not. This ultimate, powerful 36W USB-C Car Charger can charge your iPad Pro faster than the one came with the box.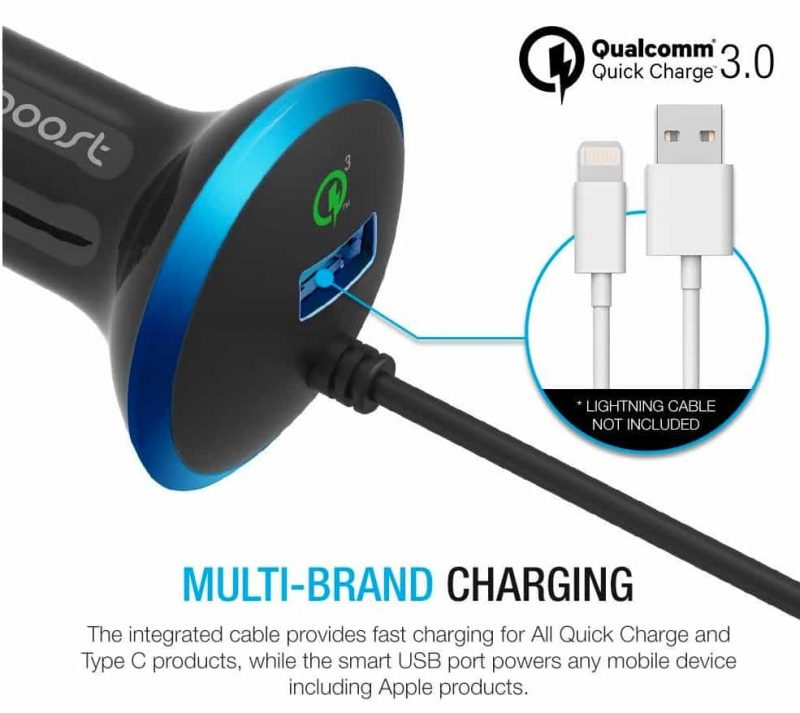 There is a USB-C Cable extended from this Car Charger to a decent length and additionally, you have a USB 3.0 port to connect your Lightning Cable for charging your iPhone or any other gadget on the go. One of the best accesory and must have in your Car if you have purchased the all new iPad Pro 2018 model.