Satechi Aluminum USB-C Mobile Pro Hub
Satechi the popular USB-C Hub manufacturer for 12 inch Macbook and Macbook Pro models is here with a dedicated iPad Pro USB-C Hub. Its minimal just like their other products and blends in well with the Space Grey and Silver iPad Pro 11 inch and 12.9 inch models. Yes, they come in two colors to fit your new iPad Pro color choice.
This USB C Hub is really Pro with its features. It supports 4K 30Hz HDMI Display output, Data Transfer Rate at 5 Gb per second, 3.5mm headphone jack (if you want to use one) and you can charge your iPad Pro with USB-C Charging cable simultaneously.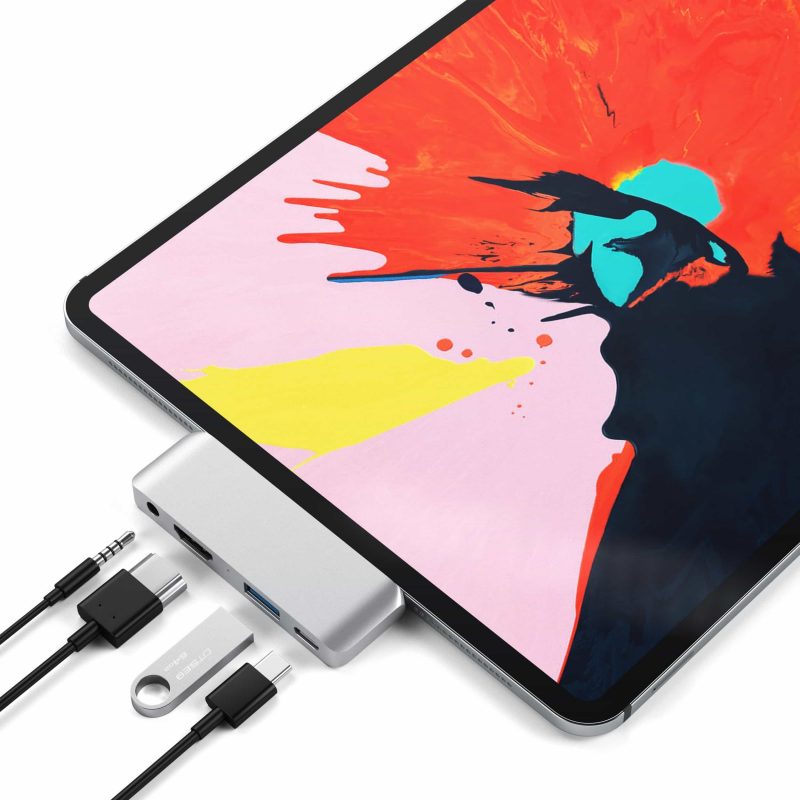 Its Compact and Fits excellent for not just your iPad Pro, also for your new Macbook Air 2018 models as well. Connect your Flash Storage Drives, Portable HDD's, Digital Camera's, DSLR's and many more devices with this one beautiful accessory.