Mophie Powerstation USB-C XXL Universal Battery Pack
I am a big fan of Mophie products. They have the best Powerbanks and quality is top notch. I am using their Mophie Powerstation Pro Rugged series for almost 5 years and more. It saved me from going out of charge for so many times. Truly a remarkable product. They recently released USB C Power bank or Battery pack for devices that has USB-C Ports.
Design wise, this one looks solid and well built. Indicators to show how much battery juice left in it, so that you can charge and keep it full before your travel. Inside, you will get 19,000 mAh Lithium-Ion battery to store all the necessary power. Outer design uses Premium Fabric that feels great in hand and do gives excellent durability.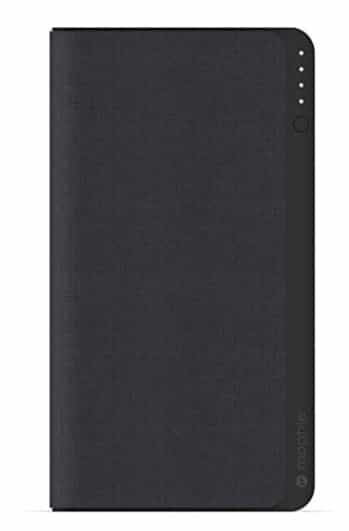 Practically, this mophie powerstation can charge your Macbook to extend its battery life up to 14 hours. The output power will be 30W, which means you can fast charge your iPhone, iPad and Macbook very well. Ofcourse, any Android phone's with USB-C Connector is also compatible with this Powerstation.
We will be adding few more USB C accessories for iPad Pro, Macbook Air and Macbook Pro models in coming days. Do share this post with your friends at Twitter and Facebook if you find this useful. Thank you very much for reading, and do tell us which USB C Accessory you have purchased for your new iPad Pro or Macbook Air today in the comments below.
Also, if you want us to add any other accessory that you are using and finding it wonderful, then feel free to mention them too. Have a Productive Day.
You may also like to Read,