If you are one among the unlucky person who haven't got WhatsApp Dark mode yet in your iPhone, then don't worry. The methods i have tried and suggested to my friends did work. WhatsApp Dark Mode enabled in their iPhone and its working gorgeously. One of the recommended step below should fix whatsapp dark mode not working problem in your iPhone.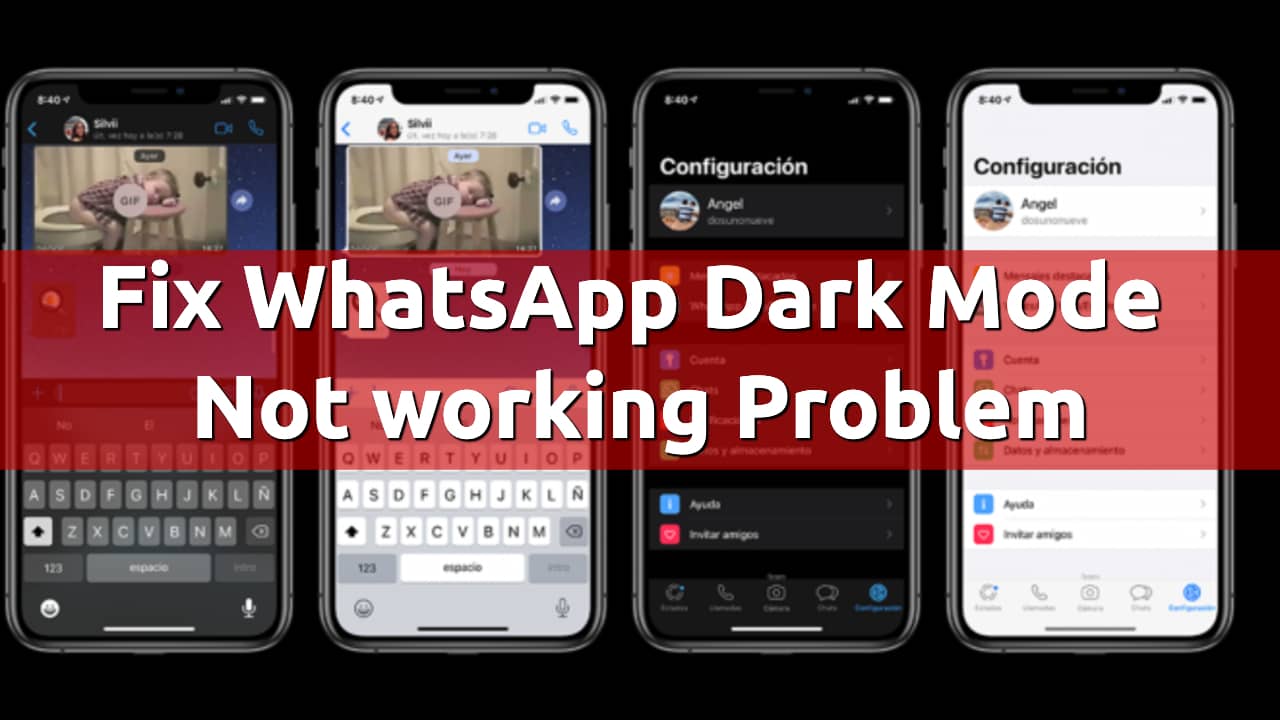 For some people, first method works and for some, the second one. But try them one by one to fix WhatApp Dark Mode not Working problem. If the problem is not solved even after trying the steps suggested below, then do post your question in the comment section with some more details.
I will try my best to assist you to fix this issue.
Also Read, List of iOS 14 Compatible iPhones and iPads Leaked
Method #1 – What's your iOS version?
Make sure you are running iOS 13 and above version in your iPhone. WhatsApp Dark mode is manually controlled right now. It works only on devices running iOS 13 which has Dark mode feature in iOS System Settings. You cannot forcefully or manually control the dark mode switching at present.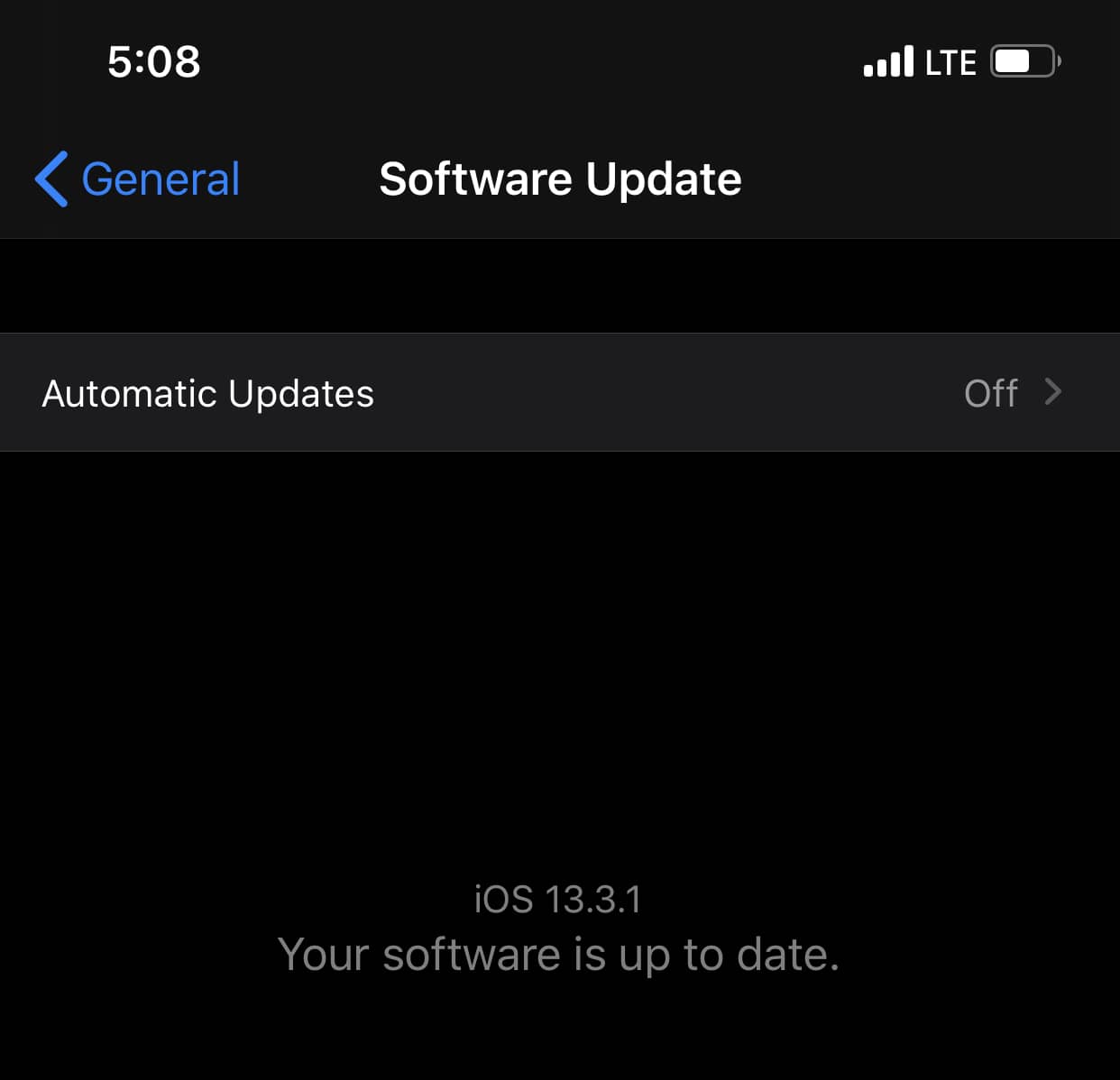 WhatsApp didn't provide us any control over the Dark Mode. If you have enabled Dark Mode in iOS Settings – Display & Brightness section, then your whatsapp dark mode will automatically work.
To turn off or disable dark mode in whatsapp, you have to change the iOS system settings to Light mode.
So make sure you are running latest iOS version which is iOS 13 and above to enable whatsapp dark mode automatically.
Method #2 – Update WhatsApp to Latest version
I know, you already tried and did, but some users may find it difficult with the relocated apps update section. So if you are new to iOS 13, then the apps update page is relocated to,
"Appstore – Tap on your Profile Picture at the top right corner – swipe down to refresh the available apps to update page".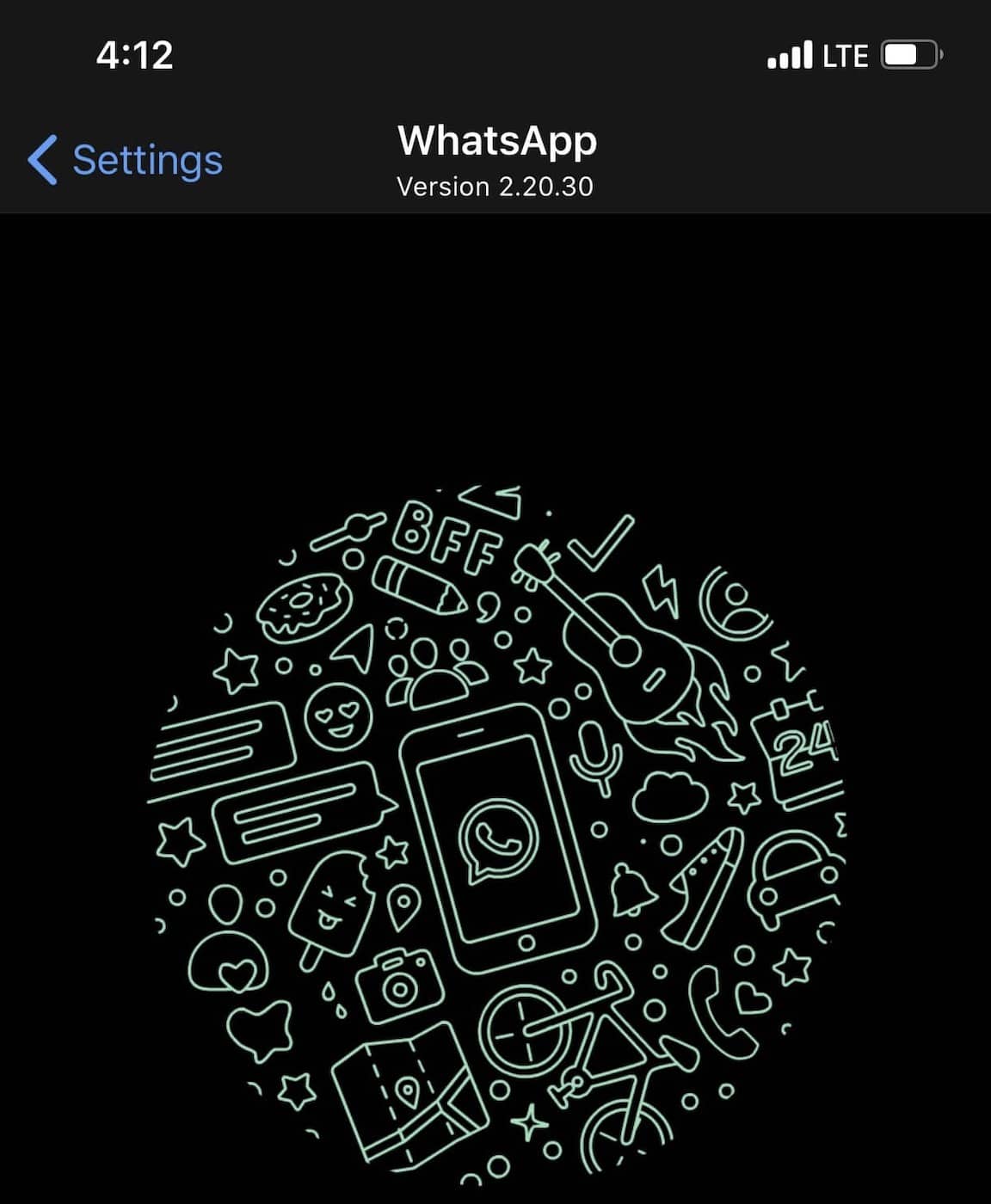 Download the latest WhatsApp software in your iPhone which brings Dark mode. Facebook owned whatsapp have brought this dark mode feature with their v2.20.30. When you try to update, you will receive the higher version as shown in the above screenshot.
Your WhatsApp Dark Mode is now available. If you have enabled Dark mode in "Settings – Display & Brightness – Dark Mode" then you are good to go. Simply launch whatsapp and you will see it all in its dark glory ;).
Also Read, Fix "Estimating Time Remaining…" Error in iPhone and iPad
Method #3 – WhatsApp Update not Available, Stuck in Old Version
One of my friend faced this issue. When we checked for latest whatsapp update in "appstore – profile page – app updates" section, there is no whatsapp update available. Not just whatsapp, none of the app updates were available for quite sometime.
This is when we had to navigate to "Settings – iTunes & Appstore – tap on Apple ID – Sign Out".
Then restart your iPhone once, and come back to "Settings – iTunes & Appstore – Sign In", login with your Apple ID and Password. Now go to "Appstore – tap on your Profile Picture – Swipe Down" to see the App Updates page refreshing once.
Now you will be seeing bunch of app updates available ready to you. There you will find whatsapp latest update which is above v2.20.30 obviously.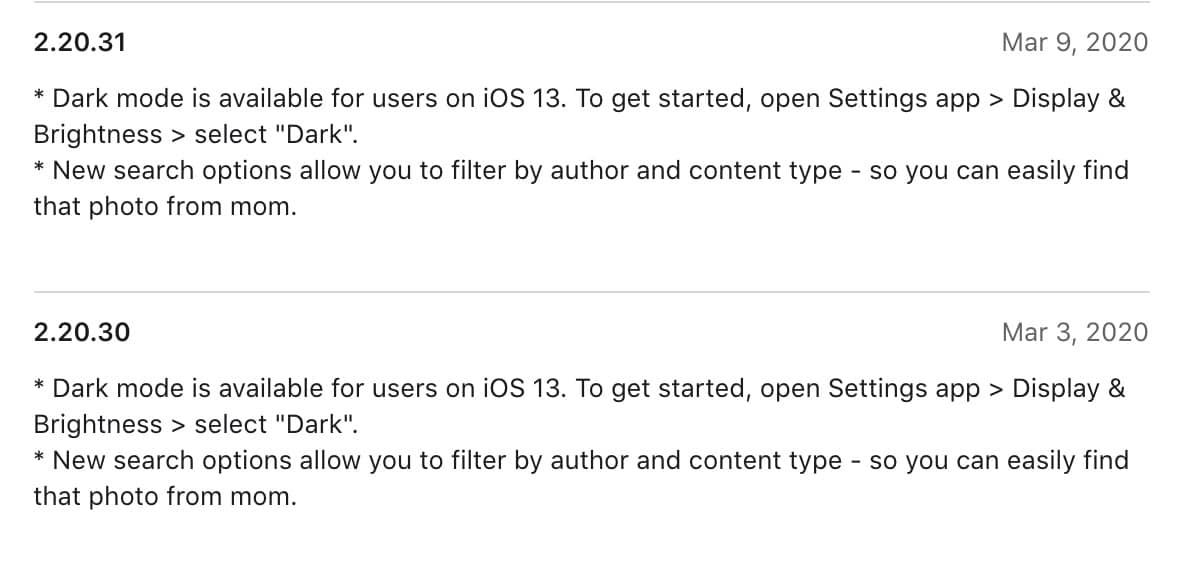 Download WhatsApp Dark Mode by tapping on "Update" button available next to the name. You can update all the apps if you have a good Internet Connection or connected to WiFi. Now launch WhatsApp and you will see a new Splash Screen "from Facebook" and then your Dark mode will be ready to use.
I believe the third method works for most of people who have trouble with WhatsApp not in Dark Mode even after iOS 13 Update and WhatsApp says Updated in Appstore.
Feel free to share this post with your friends and followers at Twitter and Facebook. This may help others too. Thanks for reading and if you still have any trouble "WhatsApp Dark mode not working" for you, then do leave a comment. I will try with some more troubleshooting steps.
Thanks and have a wonderful day.
You may also like to Read,