When people ask me what is the best way to make money online, i straight away recommend to start a blog and work on it to get some constant income after few months. Its the process where we invest very little compare to any other business exist today. Moreover many so called online businesses never give you the returns as per the promise done at the beginning. In some cases you will end up in scams. Websites that asks you to invest money simply gives you a login id and password. Many times the payment get hold or the site closed after few months of operation.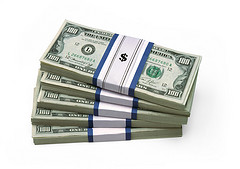 Finding the right business style and mode is very important in this case. Never depend on some one who claims to give you the secret of online money making by getting some money. Here the knowledge and resources are unlimited and Free at maximum case. So why should one think about investing at the initial stage itself ?. Convert your thoughts to texts. Its the only process we do here. Compiling an article with specific title that deliver some matter to the readers. When your blog age becomes 1 month, just perform an analytics to find out what type of contents your readers like most. Start writing more contents in such categories to pull more and more traffic.
To show you some positive income report of bloggers who started blogging as a professional one and doing it still, i like to give this monthly income report. This report is actually taken from IncomeDiary, where the list of Top 30 Blogs who makes money online that surprises and motivates every blogger and newbies.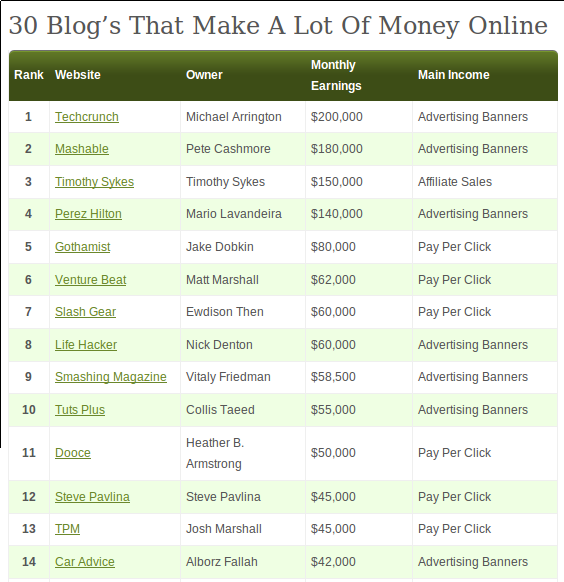 The investment that you do in blogging is your Time, Communication and Writing Skill, Internet Connection and a Good System (PC). That is all it takes. Keep on reading new tutorials available in blogosphere to gain updates and news about other blogs and money making tips. What are you waiting for ? Register and Create a Free Blog to test this case and see whether you have the capability of pulling the crowd to read your articles or not. Create your Free WordPress Blog Now !