WordPress is one of the Best CMS and Blogging System available which is Free and easy to customize and launch a blog or website. One of the good things about WordPress is that they have a plug-in system technology, in which you can opt-in to install plug-ins as you do so for your web browsers like Google Chrome, you will find that WordPress also has some number of Plugins in its repository to offer better security and keep hackers out of your bay.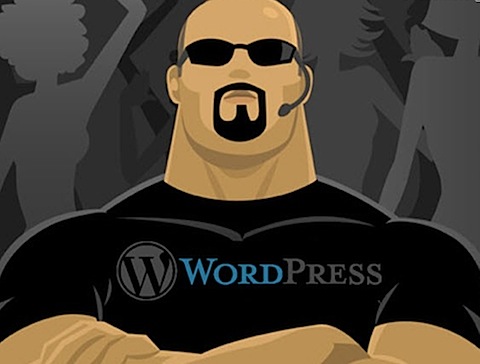 We will discuss more of this plug-ins in detail below here:
CHAP secure login
The plug-in works using a CHAP protocol. This protocol encrypts your password and transfers them securely over the server. Everytime you login, the password is encrypted using a random number that gets generated as a mask for the hackers, which gets decrypted for identifying you as a unique user and authenticate by the WordPress server. The transformation of the information is processed using md5 transformation protocol. What is good about this plug-in is that the plug-in is ready for use as soon as you install them.
Download: CHAP Secure Login
Stealth login
This plug-in is an intelligent creation of masking your WordPress log-in page by allowing you to create your own login page, using the domain name of your blog, and will not rather disclose your blogging platform, which is the wp-login.php. So the hacker will not be able to find put your blogging platform that you use that easily. This is useful for the hacker can do nothing much without knowing that you are using Word Press as your blogging platform.  This way you will be the only person to find out who is logging into your WP-built blog.
Download: Stealth login
Login lockdown
This is the plug-in that will permit only a certain number of attempts to log-in into your account from a given IP address. This means you can try logging in using a different IP address, and is not much of a toll that is much desirable but is doing the best is serving the best for the purpose that this has been developed for. This will lock the account for one hour, after three attempts within the five minutes gap from the same IP address. You need other protections despite using this plug-in.
Download: Login lockdown
SemiSecure Login Reimagined
Sounds a kind of peculiar name that you can make no assumptions of what this can do for you unless you read this. "Re-imagined" version of this Semisecure login plug-in uses a public and a secret-key to secure your login details, especially your password. However, you need to Javascript for enabling the encryption to work properly. The plug-in works be re-imagining the hashed password and encrypts while transferring to the server, where it is decrypted for personal identification of your WP account.
Download: Semisecure Login Reimagined
AskApache Password Protect
This is an additional plug-in that enhances the HTTP authentication when you are accessing appropriate browsers like HTTP. This is a second layer of defense that works from the inside of HTTP authentication, which you can opt-in to choose for additional authentication. There are two options that you can choose to provide better password protection to your WP account is opting in for HTTP basic authentication or by opting in for a much better HTTP digest authentication. You may need help for installing this plug-in and you web host might require changes, and is very sad that this may not possible for everyone to be successful in using this plug-in, but is worth a try installing.
Download: AskApache PasswordProtect
Thanks for reading and i hope this post have helped you find the best wordpress plugins to enhance the security of your blog. Happy Blogging and Dont forget to share this post with your friends and followers across Social Media.