Its been a month after the Joomla 1.6 officially released by Joomla Development Team. One of the worlds famous content management system. Joomlashack, the team involved in joomla development have announced an attractive discount offer once again after couple of months. This time you can avail 20% discount on everything that you purchase from Joomlashack website.
Update: Joomlashack Discount Coupon update for the month of March 2015 is here. Use Coupon Code "STOREWIDE40" to save 40% OFF store wide. Click on the link below and use the coupon code.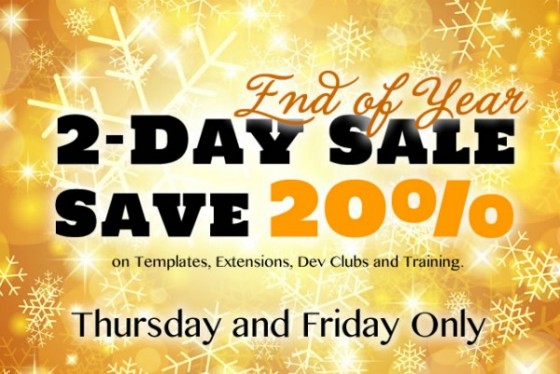 That includes Annual and Lifetime Joomlashack Developer Club Membership as well. All you have to do is, grab the coupon code by clicking on the following links and purchase them at 20% OFF from the actual price. Enjoy learning joomla from Joomlashack University if you are new to joomla and so much curious in starting your career using Joomla as CMS for your Web Development Business.
We're super excited, and to celebrate, we're giving you 20% OFF EVERYTHING on Joomlashack site from now until February 11th, including Developer Club memberships (Annual and Lifetime) Joomla 1.5 Templates, Joomlashack University memberships, Joomla Extensions and our newly updated Joomla 1.6 templates!
Joomlashack Developer /
Templates
Club Discount [NEW]
Get Joomlashack Discount Coupon
Joomlashack Templates Discount [NEW]
Get Joomlashack Discount Coupon
Instructions: Click on the above link and the coupon code will be copied to your clipboard. Simply select the products you want to add to the cart and in the payment page, right click and paste to apply the coupon code.
Thanks for reading and please do share this post in Twitter, Facebook and Google+ to tell a word about this cool offer to your friends and followers. Have a wonderful day.