In august first week the first rockable press coupon code was released in dailytut to get expertise in wordpress through Rockable press – How to be a wordpress rockstar designer. In second week i wrote about "How to build a successful blog business" with a rockable press discount code. Here comes another great rockable press discount coupon to save you 10$ from the actual cost of the ebook. This time the rockable press team has made this coupon valid for all of their ebook series. So you can simply enjoy downloading their collection of ebooks.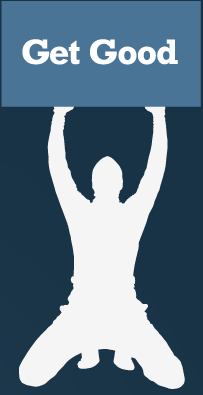 Here the list of books available in rockable press with their latest discount coupon code updated links. Our previous posts about rockable press posts are also updated with the latest coupon code. So you can enjoy reading with some savings.
Rockablepress Discount Code
How to Build a successful Blog Business Review

In How to Build a Successful Blog Business you will learn how the network grew from the original Psdtuts blog into a multi-million dollar blog business that is both respected and loved around the world.
How to be a Rockstar wordpress designer Review


How To Be a Rockstar WordPress Designer you will learn step by step how to take a straight HTML site and power it with WordPress.During the course of the book you'll build THREE WordPress themes, a blog, a portfolio site and a general site with menus and submenus.
Freelance Statistics Report
There are millions of freelancers around the globe, but for most, freelancing is something done in isolation. What do other freelancers charge? Do they quote or estimate? How many hours a week do they bill? These and many other questions are what we set out to answer in the Global Freelancer Survey of 2007.
From Photoshop to HTML
In "Photoshop to HTML", Nettuts+ editor Jeffrey Way takes you through the entire process of converting a design from Photoshop into a complete HTML/CSS website!But this is NOT just an eBook. It also comes packed with extras! You also get a directory of Photoshop, HTML and CSS files for you to use as you work through the book AND a series of 14 screencasts covering the whole project from beginning to end.

How to be a Rockstar Freelancer
Everything you need to know about freelancing, from the authors of the award winning FreelanceSwitch.com, packaged in an easy to read, practical format.
How to write great copy for the web ?
In How to Write Great Copy for the Web, author Donna Spencer will help you start writing content for the web that works! Learn about how writing web copy differs from other forms of writing, and how writing useful, functional and concise copy can both help persuade your readers, and also help with search engine optimization!
Rockstar Presentations
In Rockstar Presentations, author Joseph Lewis shares tips, tricks and wisdom on public speaking with no fear, no cue cards and no worries! Whether you're giving a blockbuster keynote or teaching a handful of co-workers how to do something cool, this book was written for you.This book also comes bundled with 3 great PowerPoint templates you can use in your own presentations.
Twitter up your Business
In this Rockable* Mini-Book, author Maneesh Sethi takes a look at the social networking phenomenon Twitter from the perspective of a business owner, and explains how to make the most of the service to boost your company's brand, popularity, and — of course — sales. By the time you've finished this book, you'll know not only the basics of Twitter usage, but how to deliver value in only 140 characters, build a loyal following, and use that following to expand your reach and market your business.
Getting Good with Javascript (Review)

We all know that web has so much of javascripts today. Very rarely you will find a website without a javascript in its source. Javascript has become one of the most widely used programming languages in the world. This book will get you acquainted with Javascript. To answer the following questions you may try for this rockable press ebook.
Successful Facebook Marketing (Review)
Successful Facebook Marketing is directed equally at bloggers and website owners, freelancers, firms, consultants, business people, entrepreneurs, marketers and thought leaders. You don't need to worry that the information in the book won't be relevant to your situation. It applies equally, regardless of your industry or goals. The book draws on examples from dozens of successful Facebook Pages, from big companies, to blogs, to brands, and freelance firms.
Its not just a Social Network, its a professional network that lets you meet and discuss more with professionals from across the world. The latest ebook by Rockable Press teaches you "How to Build a Rock Solid LinkedIn Network" that can be a constant source for recommendations and referrals. The author Susan Johnstan have wrote many helping tips and tricks side by side that shows the expertise that she has over building a Professional Network.
 Thanks for reading and using one of our exclusive rockablepress discount code. Have a great time reading and learning new things.