Android is the next biggest growing community compared to Facebook. "Android has everything in it" this might be the popularity material used to market the Android mobiles to mass users. The fact is hardly "NO" as Android has limited in built applications and most of the application are of third party. Its trusted to download those applications from Android market as they don't promote Malware. In that way all the android mobiles carry an inbuilt web browser in it. This is quite a known information to everyone in the town but most of the android users have felt that its quite weird using the in-built browser which is too slow, laggy and less featured.
We are suggesting 15 best android browsers of different kind recommended for your android device.You can download these applications from Android market at free of cost and this post may help you How to protect android from Malware apps ?
Opera Mini Web Browser
Opera is the fastest browser for mobile and this is free of cost. Opera servers were being used by this browser by which the web pages are compressed for mobile view and the loading time is highly reduced. You can reduce the data charges using this browser as the consume very a little amount of data. (Download Opera Mini Web Browser)
Dolphin Browser HD
Dolphin browser is next fastest one you could experience in you smartphone. Some of the interesting features of this browser is you can use gestures to visit websites. For instance if you draw f on the screen it will take you to Facebook as its the most used website starting with letter f. Similarly you can enjoy opening multiple tabs using this browser. (Download Dolphin Browser)
Skyfire Web Browser
Skyfire web browser will enhance the browsing session more valuable and rich. This is because the features embed on this first ever browser for social networking age. This application supports flash files, Facebook quick view, Live pages, Popular notices, Google reader, Social network plugin integration etc.. (Download Safari Web Browser)
Opera mobile web browser
Yet another version of opera which is know for its speed and fast network connections for your android device.The specialty of this version is it's meant for users with Wi-Fi and 3G data usage. This provides a rich, enhanced and interactive browsing experience on this extended version.(Download Opera Mobile Web Browser)
Firefox for Android
Are you an die hard fan of Firefox web browser on your desktop? Now you can take that and go anywhere on your android smartphone too. Official firefox web browser is now available for mobiles which is fast, easy to use and customizable with security and there by provide privacy even in offline. (Download Firefox for Android)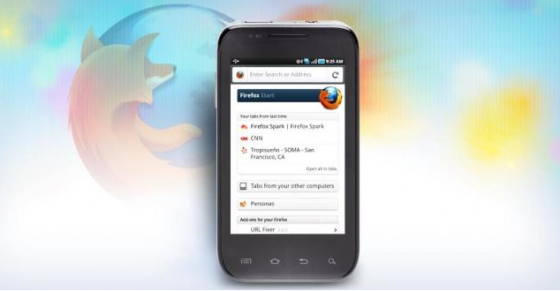 Dolphin Web Browser mini
If you think Dolphin HD is elegant and powerful then you can also have a fast, simple and new one of the same kind. Dolphin mini is for those who have their android smartphone with minimum configuration. This is just the same of Dolphin HD but its quite a lite version of the original one. (Download Dolphin Web Browser Mini)

Miren Browser
If you wish you could enjoy browsing in full screen mode on a single tap then Miren browser is the best choice for it. You can access instant forward and backward from current browsing session, flash support and Multi-touch Pinch zoom. (Download Miren Browser)
Wikitude World Browser
Using wikitude world browser is all about fun as this browser actually does to understand whats going on in your circle in a new dimension. Its a next generation browser which allows to interact with you and your surroundings using your optimized camera. Developer call this browser as Augmented reality so you can discover things around you. (Download Wikitude World Browser)
xScope Browser – Web & File
xScope browser is another fastest browser with multi-touch options and numerous settings on it. This application can make online screenshots of web pages as images and also in-built download options for MP4 and MP3 files. (Download xScope Browser)
Google Chrome to Phone
This browser brings a sync between your desktop and phone so that you will be sharing maps, contacts, bookmarks with your phone and start the browsing session unstopped. This will be a fast browser as the chrome users may rate it good. It has multi-tab and multi-touch features also. (Download Google Chrome)
Galapagos Browser
Galapagos is a convenient browser with large scope of customization. You can customize starting from the menu to the browsing session with a long press on the screen. Its more specially designed for android users targeting the mass developing community. (Download Galapagos Browser)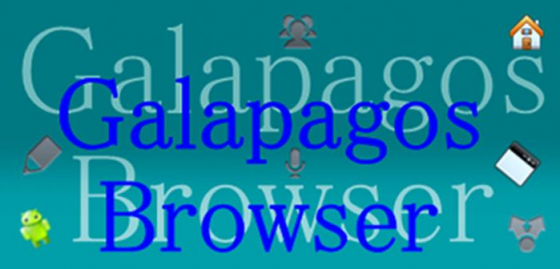 Boat Browser Mini
Boat browser mini is a simple, fast and custom user interface browser for android. Best thing about Boat browser mini is easy rendering of web pages which allows to make the browsing session interesting. It carries animation sessions while operating and easy transformation from App to SD also Cache to SD. (Download Boat Browser Mini)
NetFront Life Browser
NetFront is the leading mobile browser for symbian is back on android to cover more people. This carries certain features like tablet support to fix larger screens, Evernote is an in-built feature which allows to save browsing sessions, parts on to device or cloud. (Download Netfront Life Browser)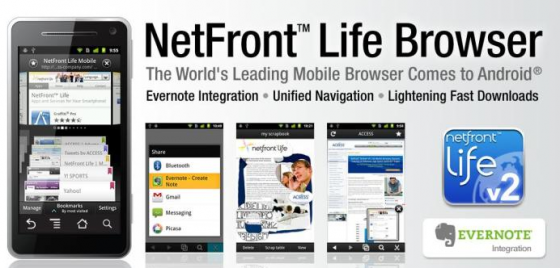 Maxthon Mobile Browser
Maxthon Mobile browser is a cool mobile application with simple, lite and secure nature. It have got certain special attributes like cloud support, switch between WWW/WAP, RSS reader, Super gesture, Download manager support and powerful personalization. (Download Maxthon Mobile Browser)
Angel Browser
Angel browser is another simple web browser for android with some interesting features like sorting down bookmarks, understanding the gestures, read later custom menu, speed dial attribute, user agent switcher and customized Facebook like button. Its compatible with some older version of android starting from 1.6.X series. (Download Angel Browser)
If you use and found any browser that is not in the list above, then please do add them in the comment below. Thanks for reading and please do share this article with your friends and followers in Facebook, Twitter and Google+.