Its my personal experience that i like to share with you about my Web hosting service provider. Ofcourse its totally a positive review about Hostgator. This is my first secret tip that i wish to share with you all. After shifting my weblog (dailytut) to hostgator i really feel comfortable and peace of mind about my website bandwidth and availability (zero downtime). This is very essential for any blog to reach good success by obtaining traffic round the clock and ofcourse clicks on advertisements and links.
You can find so many reviews when you google for "hostgator review". Their extra ordinary support and "Zero" Downtime never let my blogging business go down. I was with an Australia based web hosting provider at first. I faced so much of issues and mainly my blogging business was totally a failure and it was just a dream.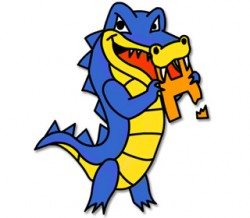 I was not sure what was the problem almost for an year time. Later i thought to change my 1 website to hostgator again. Actually i hosted with hostgator for 3 years and transferred all my websites including client sites to that Australia based hosting provider. Still i feel like thats a huge mistake i have ever did when it comes to hosting selection (5 Basic Metrics in Webhost Selection).
My 2 years of hosting with them is not great and i am now back to home, ofcourse shifted my hosting to hostgator to get peach of mind. I read very few negative reviews in internet. While comparing with any other hosting providers, Hostgator webhosting service is one of the best and thats the reason so many bloggers, especially wordpress platform users prefer hostgator to host their wordpress powered weblogs.
Hostgator do give more care for Bloggers who use wordpress as their blogging platform.
Let me highlight the reasons to call Hostgator as the best web hosting service provider than any others in the Internet. They really Eat up the competition 🙂 lets see how.
4500 Free Website Templates (to use it for you or in your client websites)
100 $ Google Adwords Credit
Free Site Builder Software (Try Now)
cPanel Powered Hosting Control panel (Try Demo) – #1 control panel software to manage website with complete user friendly options.
One Click Script Installs (No need of downloads and uploads of scripts anymore, just one click using fantastico package, your site is ready)
Anytime Chat Support (one of my favorite 🙂 hostgator feature)
and finally, Unlimited Disk Space and Bandwidth.
Hostgator Chat Support:
You will find a technical representative anytime online. No matter what time you sit in front of your system to check your website status, when you spot some errors or server side issues, then you are not alone. You can get instant chat support totally at Free of cost, with hostgator chat support team. Select the Department you wish to chat with and convey the exact problem you encounter with your website to solve them in few mins. Its really an over whelming support experience i have always.
The Tech Support Team at Hostgator is resourceful and intelligent. They helped me to solve some wordpress, joomla, and phpBB related issues some times. Ofcourse its not their work to do it, but in order to make you feel comfortable they take one more step further to solve your script related tough bugs. Its not recommended to contact them all the time for your script related issues, still in rare cases you can take it to them.
Ofcourse, you should be careful about your server resource usage as it may trigger account suspension problems due to over usage of system resources. You must change or upgrade to high plans with more server resources available after several months, and when you weblog drives heavy traffic. Far way to go for such decision 🙂
If you feel like hosting multiple websites then go for Reseller Hosting plan that starts from 24.95$ where you can get 9.99$ discount for the first month of your purchase by using the following coupon. I would recommend Reseller Plan only when you host multiple blogs or in need of some heavy resources to manage your heavy traffic. Just click the button to take you to the order with the coupon code.
Each reseller account comes with…
UNLIMITED Domains
UNLIMITED Sub Domains
UNLIMITED Email Accounts
UNLIMITED MySQL Databases UNLIMITED cPanels
UNLIMITED FTP Accounts
FREE Site Builder Software
PRIVATE Name Servers
FREE Billing Systems
FREE Domain Reseller Account
4,500 Free Website Templates
22+ Languages Available
If you choose Shared Plan option to host your website with hostgator, then please do care about the resources after gaining good amount of traffic. Except the above unlimited features this plan differs by allowing you to host only one domain. Ofcourse, you can use multiple domains with addon feature but still limited number of domains are recommended to be used.