Now you can browse instagram image feed on your Desktop web browser by logging in to your instagram account. To use instagram on PC there were some third party service that uses Instagram API to let users access their instagram image feed on PC web browser. Which also allows you to search for images based on tags and so on. Now instagram officially rolled out a feature that allows any instagram user to login and browse instagram image feed on their computer.
Now you can access your favorite instagram pictures on your Desktop or Laptop which makes the commenting on photos better. Third party services like Webstagram, Gramfeed and INK361 are still useful in some ways.
Instagram on Browser
After facebook acquired Instagram many wanted to backup instagram photos from their account and after a long time the team has rolled out this new feature. As expected instagram has got some facebook integration to make it much better for facebook users. Sharing feature in instagram got better after facebook acquired instagram.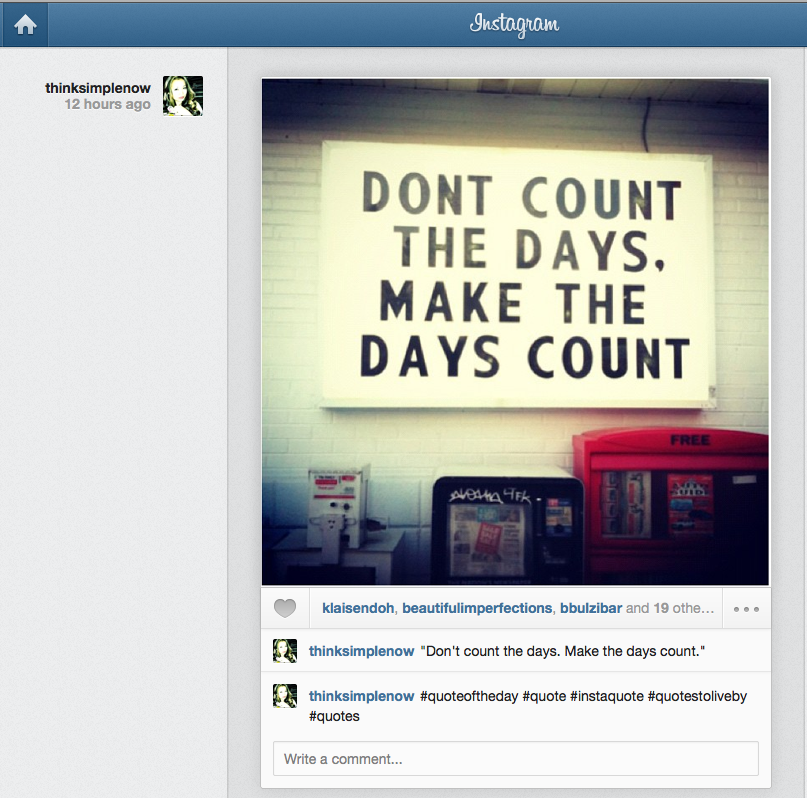 Users like uploading images, they capture to instagram from their iPhone or Android smartphone on the go. With filters you can make the image look unique, fun and different. It is one of the main reason that people love to use Instagram on mobile.
You can upload images only from your mobile and not directly on Instagram website. Instagram image news feed is live now and you can access it by visiting instagram.com . Some users have reported errors and blank page after logging into instagram website, where the team is working on the issue to fix it up. It might be due to heavy server load, and we can expect the issue resolved soon.
What do you think about this new feature addition ? Do you like surfing instagram images on your computer web browser ? Share your views in the comment below. Also, you may now share this post with your friends and followers across social networks. Have a wonderful day !