Now you can easily create a good looking websites faster than before without any coding knowledge and simply using your web browser. No need to download any software to create a website that is going to look stunning as what people say after you finished it. Imcreator.com is a new web application that lets you create such simple, elegant and good looking websites quickly and easily.
You dont have to be a web programmer or a designer to create your first website. IMCreator provides all the necessary free tools to create a website for you, your company and other purposes.
Imcreator Features
My favorite part is the Drag and Drop Editor of IMCreator which makes the process totally easy to create a good looking website. It is easy to create, publish and promote your website in short duration and focus on conversions and results.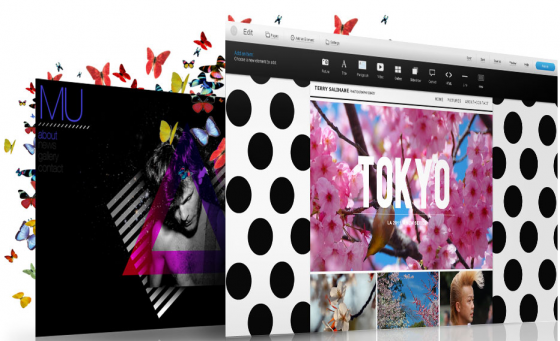 To create a website, you have to start with choosing your favorite design and layout from their ultimate design collection. Each designs are created with professional designers and you can use them for one low cost after creating your template. You can use the premium themes they have in shelf to see how beautiful you can create a website with imcreator, and the moment you want to publish it, you may upgrade to their low price premium plans.
Each design they have are unique and makes your website to look amazing. You get Designs on various categories such as Photography, Design, Art, Music, Business Professionals and much more to suite your needs. If you stuck at certain steps during the website creation, then you can easily contact their Support community also refer How to's to solve the problems.
In their free account, you get 50 MB free space and when you upgrade to a premium plan, you can get unlimited storage space with Email to run your web business in a better way.
Dont forget to checkout their portfolio to see some awesome creations already made and featured. You can try this free website maker to create your upcoming company, personal portfolio, product website. Thanks for reading and have a great day !