Screencastify
One of the best screen capture tool for chrome browser. It comes as a Chrome Extension to make screen recording task a lot easier. If you are using Google Chrome as your primary browser with all the other Google Services, then Screencastify will be a very handy tool for recording desktop, browser tab and webcam as well. Screencastify does not depend on third party plugins like Java, Flash to Run. It is very well compatible with all Operating Systems and requires just Google Chrome browser installed on your PC or Mac.
Also Read, HYFY Screen Recording App Chrome Extension Download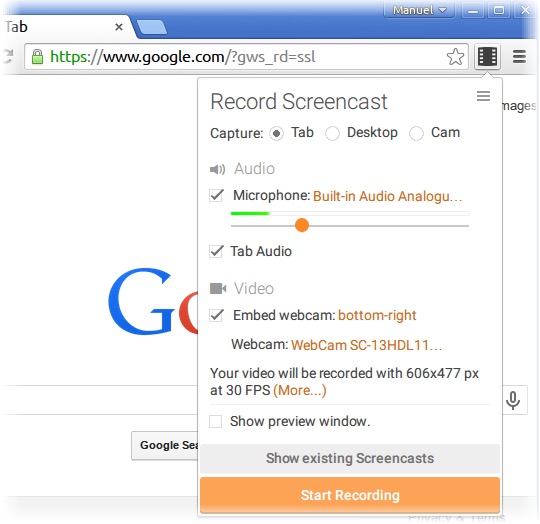 Screencastify can be integrated with Google Drive where you can store all your screen recordings and instantly share it with your students and access it from anywhere. Every video you record stored locally, and you have to choose where you upload and share it further. Screencastify developers have designed this app very user friendly, so you don't have to search for options. Everything is kept in front and you can easily access them with couple of mouse clicks.
Choose what you want to record, audio settings, webcam controls, screen size and recording settings and much more.
Go to Screencastify