Amazon Prime Photos
Most of us have Amazon Prime Membership now a days to enjoy watching unlimited Movies and TV Shows. Did you know that your Prime Membership also brings you Free Unlimited Photos upload to Amazon Cloud Storage?.
Note: Amazon Photos Unlimited Cloud Storage is limited to certain Countries. Not available in all countries. Amazon is slowly rolling out this feature. But right now 5GB Free storage is available if you have Prime membership.
Yes, You read it correct. You can upload directly from your iPhone, Android Mobile or Desktop Computer to Amazon Photos service.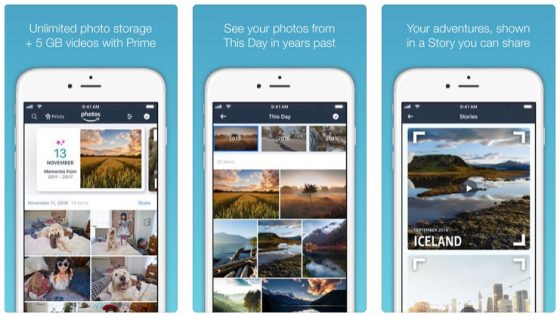 Unlike Flickr's change of mind, you don't have to worry about Amazon's Cloud Storage service. They are going to be Free and Unlimited as they promised until you have your Prime Membership plan.
So, Whats the catch?
Well, if you are not going to renew your Amazon Prime Membership for another year, then your Amazon Photos Storage comes to an end. You won't be able to upload any data further till you choose any storage plan according to your usage.
Free Amazon Photos Storage
By default, all amazon photos account gets 5 GB Free Cloud Storage for uploading Photos from their Phones and Desktop computers.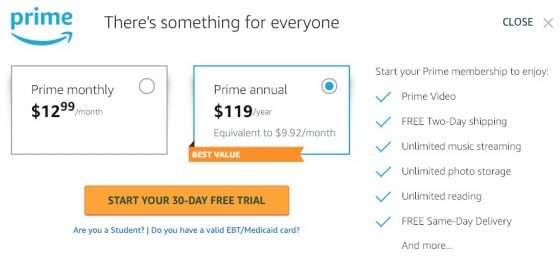 Don't wait anymore. Just download the backup copy right away from your Flickr account and move them to Amazon Photos. Also setup future photo uploads to your Amazon Photos account directly from your iPhone, Android or Desktop computer.
Download: Amazon Photos (Get Prime Membership)