iCloud Drive as Flickr Alternative
If you are using iPhone or iPad, staying within Apple's Eco System, then this suggestion is for you. You can go with iCloud Drive paid storage plans to upload your Photos and Videos directly from your iPhone and iPad to your iCloud Drive.
Apple upgraded their storage limit on existing tariffs by literally doubling them. At $9.99 users were getting 1 TB iCloud Drive Storage and now they are able to use 2 TB with same monthly billing.
Apple have made it cheaper few months ago to compete with Google Drive storage plans. To let Apple users prefer iCloud Drive over Google Drive and keep their day out of reach from Google.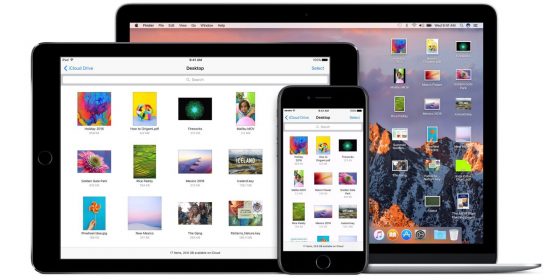 By default, every iCloud user get 5GB Free storage. Which will never be sufficient to backup your Photos and Video Regularly.
But their iCloud Drive Plans are lot cheaper now and i would recommend you to consider going for Annual billing instead of monthly billing. Compatibility wise, iCloud Drive is suitable for anyone staying within Apple's Eco System. Even it has iCloud Drive App for Microsoft Windows 10 and officially supported by Apple as well.
Let's look at the Tariff and you choose which one will be suitable for your needs.

If you are using Android mobile and looking for an alternative to Flickr, then do go back to the previous list of recommendations i have made. This iCloud Drive option is not suitable for you. Consider Google Drive to go with your Android mobile Photo Uploads and DSLR Uploads as well.
Web: iCloud Drive Plans and Pricing
I hope you have found this List of Best Flickr Alternatives useful to migrate or to create your new account today. As i said earlier, i will be updating this list of Flickr Alternatives services frequently as i find more Unlimited Photo Upload Service or Cloud Storage options available.
Remember, Flickr shuts down its free users access to their Photos and Videos by February First Week.
So Hurry Up and choose your suitable Free or Paid Cloud Storage service today. Upload Unlimited Photos and Save big on your monthly bill as well.
Feel free to share your views in the comment box below. If you find this Post about Flickr Alternatives 2019 useful, do share it with your friends and followers at Twitter and Facebook.
Have a wonderful day.
You may also like to Read,