Being world's No 1 Video Sharing platform, Youtube Search Engine is not given good attention by its users. Here we have few youtube search tips and tricks to help you master youtube search engine. Find what you want quickly with simple search queries.
People use Google as their primary search engine for any type of search. Youtube is the next place they search or its the place for some youtube users to find their favorite video results. Don't want to read plenty of pages, then video search is the way to go.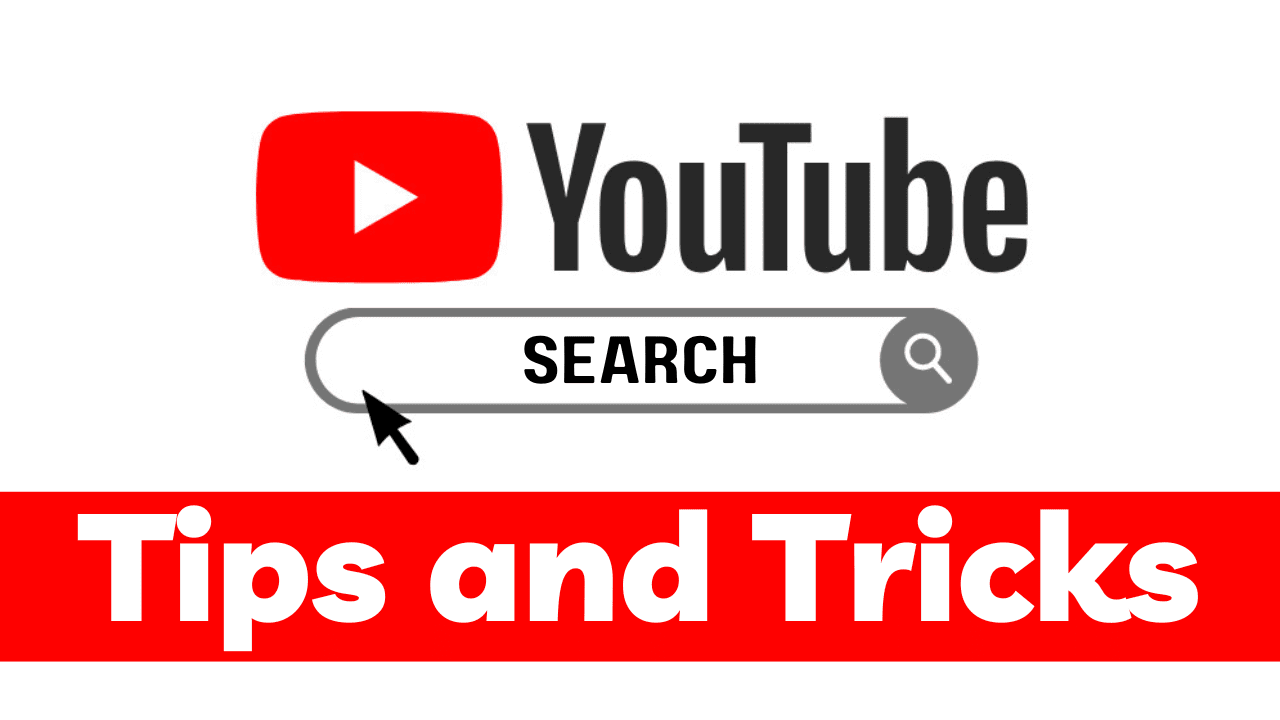 You can learn these simple YouTube search tips and tricks for better search results, don't get fooled anymore by algorithms, use all these tricks to search like a pro on YouTube.
Also Read, Best Movie Recaps Youtube Channels You Should Check Out
Use Intitle
Use the word Intitle when you search for a particular type of video. In the following screenshot you can see that I have entered Intitle before the video song, "Baby" so I have got an exact result. Sometimes, Ads could fill up first few results, so you may have to scroll down a bit to find the results.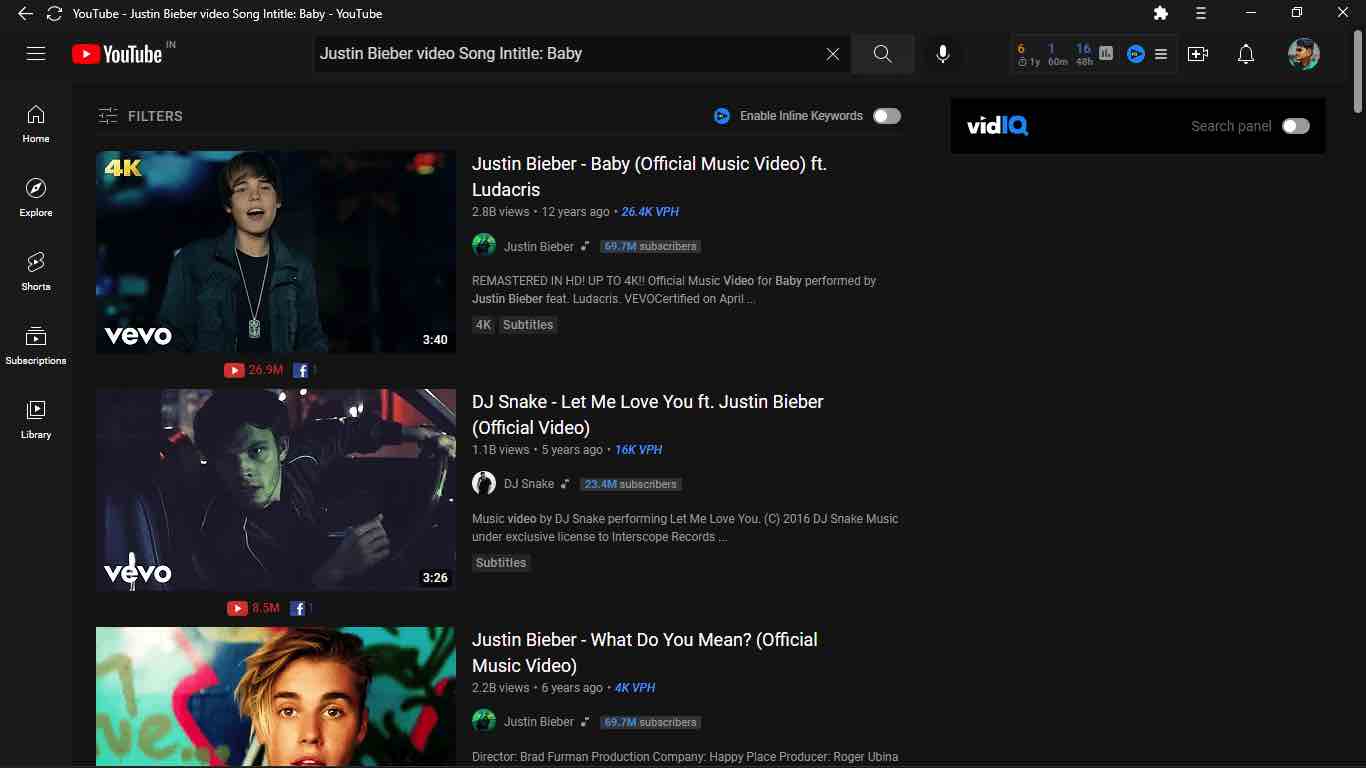 These days lyrical videos are getting more views than the original video song, this trick helps you, especially while searching for a music video so try entering intitle, while you search for a particular video or playlist, it will show the exact video in most cases in the search results.
Use Quotes
It's not only for YouTube, this trick works well for search engines including Bing, DuckDuckGo, and so on. Adding a quote before and after the search term, you command the algorithm strictly to show that particular video in your search results that you are looking for.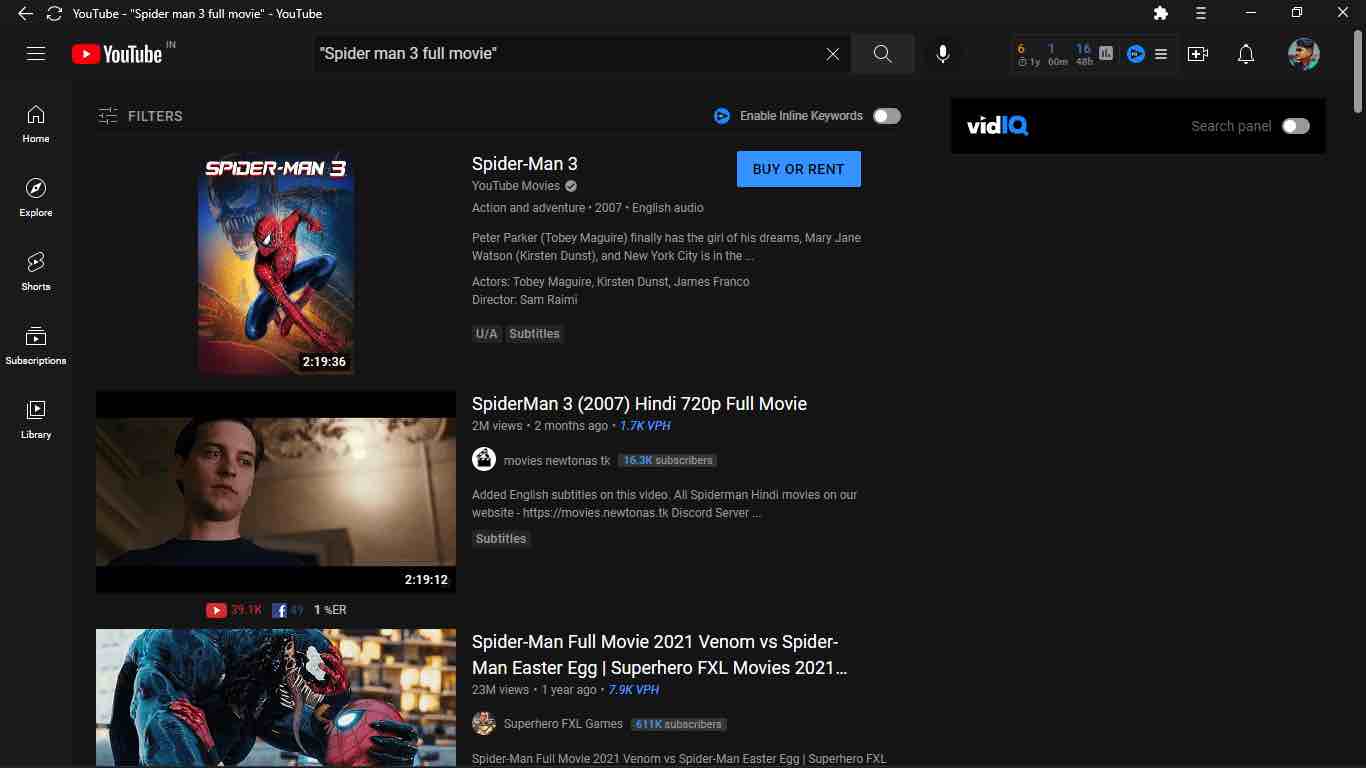 In the above case, I entered the spider man movie within the quotes, so that I get the exact result that I have looking for. Try the trick and let me know your feedback in the comment section of the article.
Use YouTube Filters while Searching
YouTube search filter is one of the most advanced tools to use on YouTube, by using filters you can improve the relevance of the search.  You will see various options in the filters tab, all these are very needy tools, you can start filtering all the way from the video's date to the rating of the video.
Personally, I use this feature every time I search on YouTube, this helps me a lot to get the exact video that I'm looking for, check out this feature.
Also Read, Download Youtube, Facebook, Twitter Videos and Instagram Reels in iPhone and iPad
Search for a particular period
This trick is similar to the YouTube search filter, but this may be still efficient, search using a particular time frame, for example, "This Day", "This Week", or "This Month" if you searched for "This Week" you will be able to see all the latest videos uploaded this week. 
I have searched for WhatsApp's latest update for this week, so you can see that I have got all the videos that were uploaded recently.
Use + and – while you search
YouTube lets users add or subtract keywords from the search, it is called Boolean Operators, you can use + or – in the keyword to add two different words or to subtract two different words.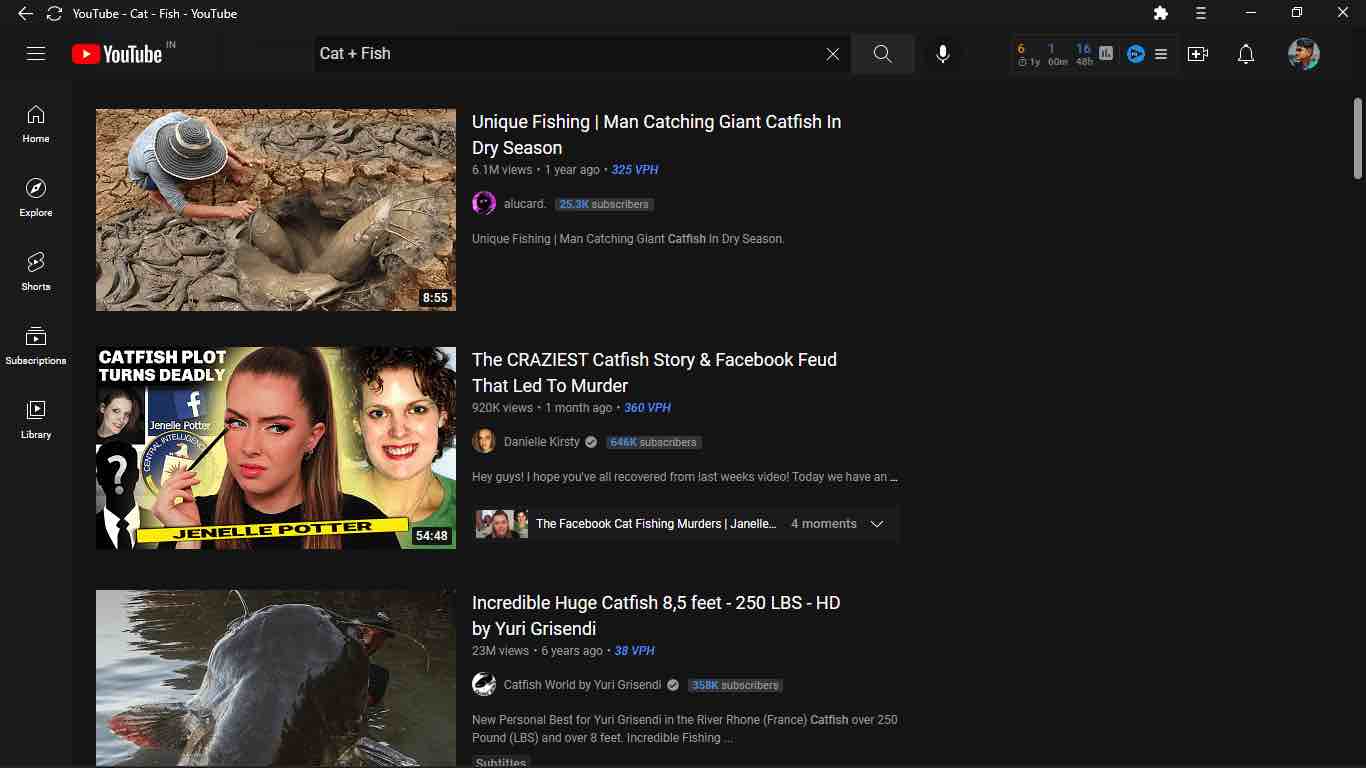 It is highly effective to use two different terminologies while you search, in the above scenario you will see that I have entered two different terminologies Cat and Fish, in that case, you will get two different results. Try the trick and comment your experience in the comment section.
These are the Best YouTube Search Tips and Tricks that we have hand-picked for you to experience a safe and satisfied YouTube search. I will refresh this rundown when I find more upcoming YouTube Search Tips and Tricks delivered in the future. 
If you know any YouTube search tips and tricks that you are using, you may suggest them in the comments section as well. Thanks for reading and have a wonderful day.