Amazon unveiled its new generation Ebook Reader with much more multimedia capabilities which we felt missing while comparing it with iPad. Ofcourse comparing the ebook reader with a tablet is not at all correct. Amazon has took one step further to add certain nook ebook reader features + iPad as well to increase the sales in 2012.
[youtube width="550″ height="344″]http://www.youtube.com/watch?v=jUtmOApIslE[/youtube]
The launch date of the new Kindle Fire set to November 15th, 2011 and priced at 199 USD.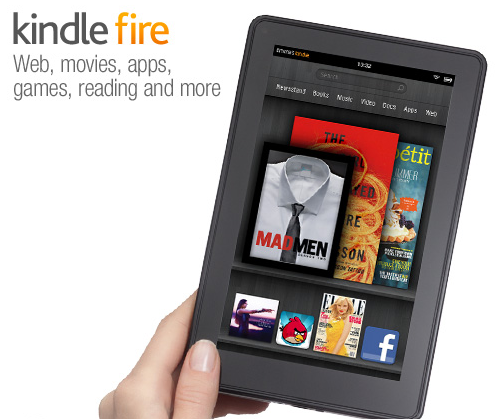 This low price tablet + ebook reader will surely attract the maximum ebook reader users of existing and new people who like to go for one. Analyst Gene Munster (Business Insider) said yesterday that Amazon will loose 50 USD for every kindle fire it sells. Pre-Order of Kindle is already ON and you can do it here.